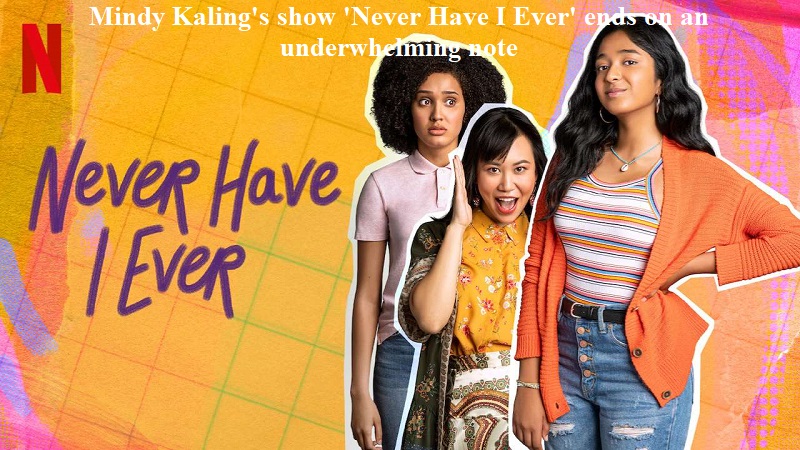 In 2020, amidst the COVID-19 pandemic, Mindy Kaling introduced audiences to the troubled yet endearing life of Devi, an Indian-origin teenager portrayed by Maitreyi Ramakrishnan. Kaling's unique approach to teen dramas, which normalized mental health issues and addressed past traumas alongside typical teenage dramas, was well-received by fans. After three seasons of following Devi's aspirations of attending a prestigious college, finding true love, and experiencing a fulfilling sexual encounter, all of these events eventually occurred amid chaos and melodrama. Now, the highly anticipated fourth and final season of the beloved Netflix series has arrived, showcasing the more mature side of Devi as she prepares to enroll in her dream college and say goodbye to her life in Sherman Oaks.
When we last saw Devi, she unexpectedly lost her virginity to her academic rival, Ben Gross. Season four picks up where their encounter left off, but Devi quickly realizes that the sex wasn't what she had expected or fantasized about. While the fourth season may not tick all the boxes compared to its predecessors, when viewed as a culmination of the previous three seasons, it delivers a sweet, melodramatic, albeit slightly underwhelming conclusion.
Season four begins with former tennis star John McEnroe returning as the narrator of Devi's life. Picking up where season three left off, it explores the aftermath of Devi's first sexual experience with Ben. However, the situation turns out to be awkward due to their inexperience. The focus then shifts to Devi's final year of high school, where her sole goal is to gain admission to her dream college, Princeton. As expected in Devi's life, things don't go as smoothly as planned. On the first day of school, she gets into a major fight with Ben's new girlfriend, Margot, jeopardizing her chances of obtaining a recommendation letter from the best professor at school.
Devi's loyal friends Eleanor Wong and Fabiola Torres continue to support her as she navigates the chaos she creates. The main focus of the ten-episode series revolves around the future of the high schoolers and their college admissions.
Paxton-Hall Yoshida, the young and charming character, has returned to school as the new swimming coach, demonstrating a more serious demeanor as he searches for the meaning of his life. As for Devi, a new character named Ethan becomes the replacement for Paxton in her life as the "bad boy."
Despite high expectations for the fourth and final season, it may not fully meet the audience's expectations or serve as a fitting conclusion. The show's charm was in portraying the tumultuous and chaotic aspects of teenage life and how the characters navigate them together. However, the fourth season starts off with a sense of finality, and despite the college storyline, it lacks the excitement and allure of previous seasons.
Throughout the ten-episode series, there are numerous flashbacks that connect present-day Devi to her earlier, troubled self, when she was a traumatized and struggling child who wasn't a popular school topper yet and had many unanswered questions.
Devi's family also contributes to the show's entertainment value. While the lives of the young teens may appear dull, Devi's grandmother Pati embarks on a new love affair with Len, adding interest to her storyline. Devi's mother, Nalini, and her love life also come into focus, leading to speculation about whether she will find someone special like her daughter.