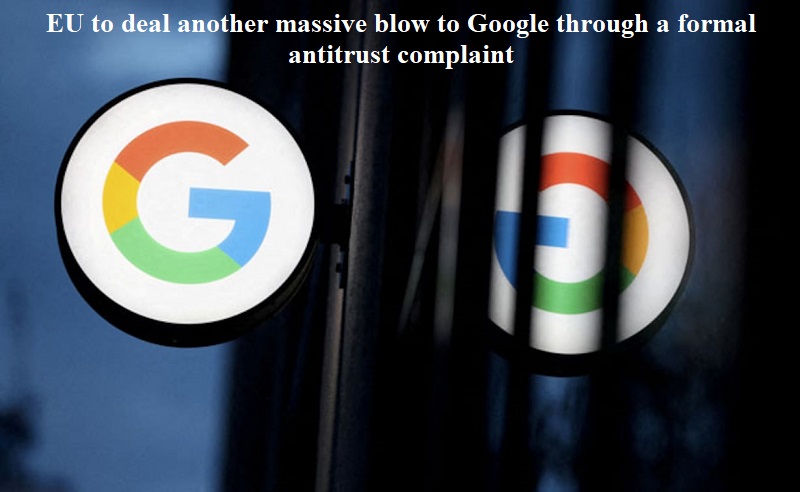 The European Union is preparing to deliver a significant blow to Google, the US technology giant, through a formal antitrust complaint. According to Bloomberg, the EU is expected to file the charge sheet against Google as early as Wednesday, potentially leading to additional fines and scrutiny of its highly successful ad tech model.
It is worth noting that Google derives around 80 percent of its total revenues from its advertising business. Any EU regulations targeting its ads model could have a substantial impact on the company's performance.
This move by the EU is considered the toughest action taken by its watchdog against Google thus far. In 2021, the EU initiated an investigation into Google to assess whether it impeded competitors' access to user data for online advertising and unfairly restricted data for its own use.
Under EU regulations, antitrust fines can amount to as much as 10 percent of a company's global sales. However, it is rare for penalties to reach such levels, and companies have the opportunity to defend themselves both before and after fines are imposed.
Google's dominant position in the industry has enabled it to gather data for targeted advertising, sell ad space, and provide the technology that connects advertisers with publishers.
Google is facing scrutiny not only from the EU but also from the UK's competition authority, which is examining its ad tech practices. Additionally, ongoing litigation regarding Google's conduct is taking place in the United States.
At the same time, Google is actively challenging antitrust fines imposed by the EU in court, including a landmark penalty of €4.34 billion for its management of the Android mobile operating system. Last year, EU judges reduced the penalty to €4.125 billion; however, Google is currently contesting the case at the highest court within the EU.
The outcome of the EU's investigation into Google's ad tech practices could have significant implications for the company, potentially resulting in substantial fines and regulatory actions.