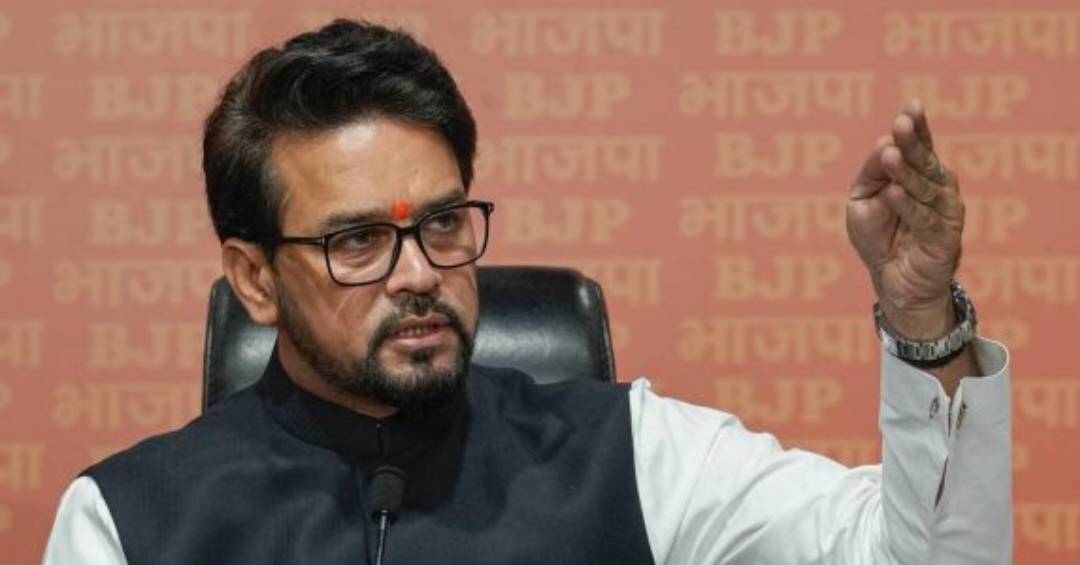 As the Manipur violence continues to fuel a political war between the opposition and the central government, the BJP raised questions about the opposition's silence regarding atrocities against women in West Bengal and Rajasthan. Union Minister Anurag Thakur, during a press conference at the BJP headquarters, alleged that opposition-ruled states like Rajasthan, West Bengal, and Bihar have a long list of heinous crimes against women, but they are choosing to play politics over the Manipur incident.
While the opposition demands a statement from Prime Minister Narendra Modi on the Manipur issue inside Parliament followed by an open debate, the government accuses the opposition of evading such discussions by imposing conditions and lacking seriousness.
Thakur specifically targeted former Congress presidents Sonia Gandhi and Rahul Gandhi, along with leaders from other opposition parties, for remaining silent on crimes against women in non-BJP governed states.
Thakur revealed concerning statistics about crimes against women in Rajasthan, stating, "Over one lakh cases of crimes against women have been registered in Rajasthan in the last four years, including 33,000 cases of sexual assault on women."
The ruling party also highlighted a disturbing incident in West Bengal's Malda district, where two tribal women were beaten and stripped, and criticized Chief Minister Mamata Banerjee.
Union Ministers Smriti Irani and Thakur criticized the Congress for sacking its Rajasthan minister after he raised concerns about crimes against women in his state, alleging it was done on the instructions of Sonia Gandhi and Rahul Gandhi.
The opposition retaliated by accusing the BJP of deflecting attention through "whataboutery" and avoiding discussion in parliament. Congress leaders, such as Jairam Ramesh, Pawan Khera, and Gaurav Gogoi, voiced their disapproval, while TMC's Mahua Moitra and AAP's Sanjay Singh demanded action.
Despite the ongoing clashes, TMC's Derek O'Brien urged the Prime Minister to initiate the debate on Manipur in either Lok Sabha or Rajya Sabha. RJD's Manoj Kumar Jha suggested a course correction by removing the CM and imposing President's rule for a limited period in Manipur to promote healing.
Amidst the political turmoil, Women and Child Development Minister Smriti Irani emphasized the need for discussions on the Manipur issue and raised concerns about the opposition's reluctance to address it in Parliament. Former Union Minister Kapil Sibal called for drastic action in Manipur, suggesting the removal of Chief Minister Biren Singh and the imposition of Article 356, dismissing the government there.