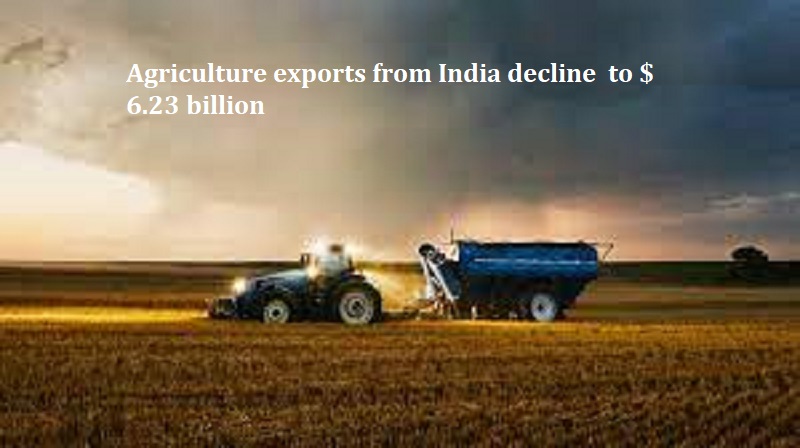 New Delhi: The export of agricultural items and processed foods from india declined by 14.7% on year to $ 6.23 billion in the first quarter of the current fiscal.  As per data, cereals exports in the April-June (2023-24) dropped sharply by 25% to $ 3.07 billion on year. This is due to the e ban on wheat exports imposed in May last year.
According to the Directorate General of Commercial Intelligence and Statistics, Basmati rice exports grew by 12.17% in first quarter of FY24 to $ 1.2 billion, non-basmati rice export declined marginally by 2.7% to $ 1.53 billion this fiscal compared to previous year.
Exports of livestock products – meat, dairy and poultry, declined by 9.8% on year first quarter of this fiscal to $ 1.01 billion compared to previous fiscal. Other processed foods including groundnut and guargum shipment fell marginally to $ 1.01 billion in FY24, compared to same period in the previous fiscal
Also Read: India's foreign exchange reserves fall to $603.9 billion 
However, the exports of fresh fruits and vegetables have risen by 16% in the first quarter of FY24 to 0.47 billion on year. The exports of products under the APEDA basket grew by 9% to $26.3 billion in 2022-23 as compared to FY22.
The rice exports in the last fiscal rose by more than 15% year-on-year to a record $ 11.1 billion from $9.6 billion in FY22. In terms of volume, rice shipment grew by 5% to 22.34 million tonne (MT) last fiscal year-on-year.