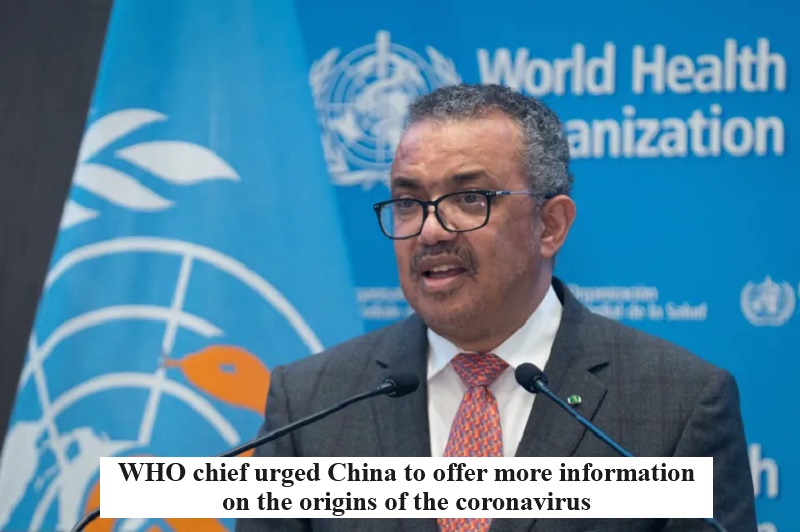 Even as the world grapples with the ongoing COVID-19 pandemic, the origins of the virus continue to be a subject of uncertainty. The Director-General of the World Health Organization (WHO) has called upon China to provide more information regarding the origins of the coronavirus.
COVID-19: Origins The first cases of the coronavirus were identified in the Chinese city of Wuhan nearly four years ago. Multiple theories exist regarding the virus's origins.
One theory posits that the virus has zoonotic origins, meaning it originated in animals before infecting humans. Another theory suggests that the virus may have accidentally leaked from a virology laboratory in the city.
However, there is currently no scientific consensus regarding the origins of COVID-19. According to WHO Director-General Tedros Adhanom Ghebreyesus, all possibilities remain under consideration. He stated that unless there is concrete evidence, definitive conclusions cannot be drawn, emphasizing that answers will come in time.
Call for Chinese Cooperation Tedros disclosed that the WHO is urging China to provide full access and information regarding the virus's origins. He noted that they have requested this information in writing and are willing to send a team to investigate if China permits.
Critics have previously accused the WHO of being too lenient with China and of responding too slowly to the global pandemic. Some argue that China's initial response allowed the virus to spread internationally.
In early 2021, a joint team of experts, led by the WHO and accompanied by Chinese specialists, conducted an investigation into the origins of COVID-19. Their report supported the hypothesis of zoonotic origins.
Amid a surge in COVID-19 cases, health authorities have updated vaccines, and the WHO has issued warnings about highly mutated sub-variants of Omicron, such as BA.2.86, urging nations to enhance surveillance.
Next week, world leaders will discuss pandemic preparedness for the first time in high-level meetings during the United Nations General Assembly in New York.