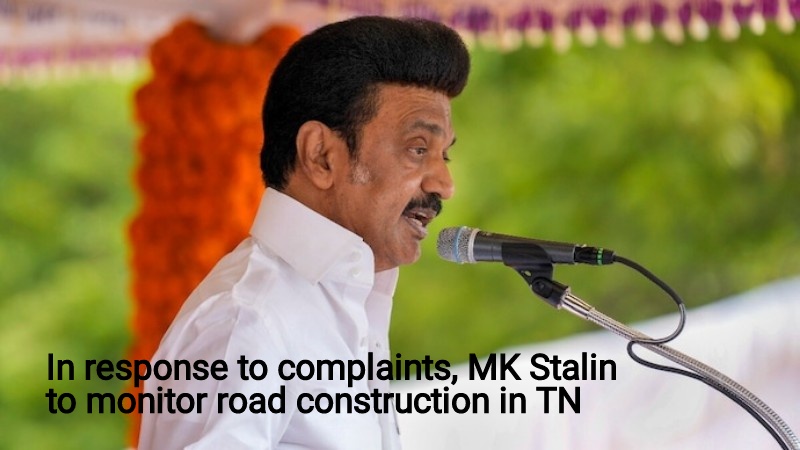 MK Stalin, the chief minister of Tamil Nadu, announced on Wednesday that he will evaluate the quality of the roads in Chennai and other state districts the next week in response to frequent complaints from the public.
He promised to keep an eye on the work being done to rehabilitate the roads.
'I have been continuously receiving complaints about roads being bad in Chennai and the sub-urban areas. Roads are also in bad conditions in several districts, leading to accidents. This is not acceptable,' the Tamil Nadu Chief Minister said.
CM Stalin gave the Greater Chennai Corporation and district authorities instructions to complete ongoing storm water drain construction and road repair as quickly as possible without sacrificing quality during a meeting on monsoon readiness.
CM Stalin addressed the situation of the roads as well as the state's readiness for the forthcoming monsoon season.
He gave district collectors instructions to make sure that relief centres are prepared, that the public has access to safe drinking water, and that deaths from electrocution are prevented. He underlined the necessity to clear encroachments from around water bodies as well.