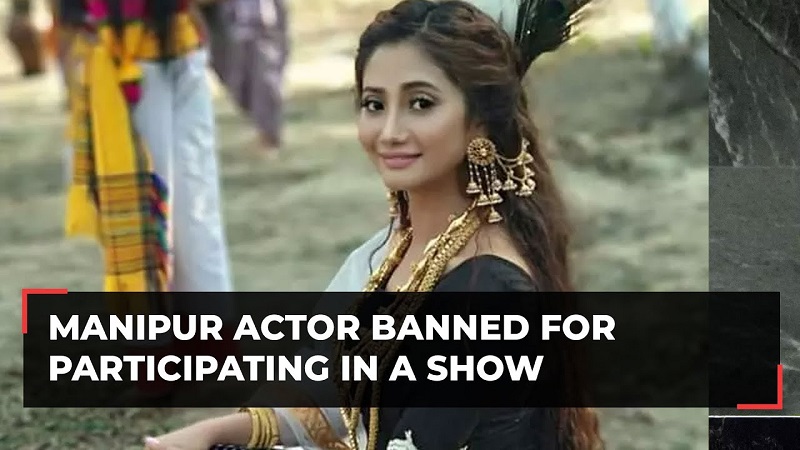 Manipuri actress Soma Laishram has strongly criticized the demand for her ban from working in films made by the civil society group Kangleipal Kanba Lup. Soma faced restrictions on her film work and public appearances after she participated in a beauty pageant in New Delhi during the ongoing violence in Manipur, a northeastern state of India.
Expressing her dismay in a social media video, Soma conveyed her shock and disappointment regarding this development.
"I strongly oppose this directive. As an artist and a social influencer, I have every right to express my views wherever and whenever I choose… I have not taken any actions against my state or my homeland," asserted Soma Laishram, who has appeared in over 100 Manipuri films.
She continued, "When I was invited to represent Manipur in the Northeast festival as a showstopper, I participated with the sole purpose of supporting my state and raising awareness (about the reasons behind the violence) among the thousands of people in attendance," explained the 31-year-old actor.
The ban imposed on Laishram has triggered widespread condemnation from the public and film associations.
A prominent member of the Film Forum Manipur emphasized that such interference is regrettable and unwarranted when reached for comment.
Since ethnic violence erupted in Manipur on May 3, when a 'Tribal Solidarity March' was organized in the hill districts to protest the majority Meitei community's demand for Scheduled Tribe status, more than 175 people have lost their lives, and several hundred have been injured.