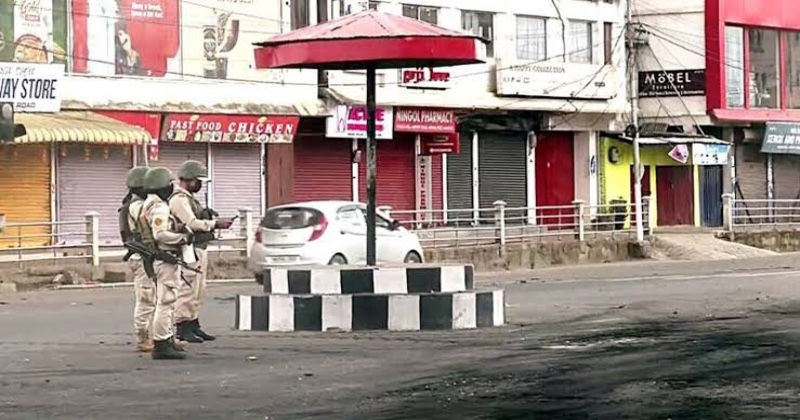 On Friday, the situation in the twin districts of Imphal East and West, where a curfew had been implemented a day earlier, remained tense yet relatively normal.
The curfew had been enforced on Thursday in response to protesters who forcefully entered police stations, demanding the release of five youths previously apprehended for carrying advanced weaponry and donning camouflage uniforms resembling army attire. During these protests, more than 30 individuals, mainly women, sustained minor injuries as they attempted to breach police stations in Porompat and Heingang within Imphal East district, as well as Singjamei and Kwakeithel in Imphal West district. In response to these incidents, security forces, including RAF personnel, deployed several rounds of tear gas shells.
Despite the curfew, officials from various sectors such as municipality, electricity, health, PHED, media personnel, and flight passengers bound for the airport were exempted from its restrictions by the authorities in Imphal East and Imphal West districts. In contrast, the curfew's constraints were eased in the remaining areas of Imphal Valley, encompassing Thoubal, Kakching, and Bishnupur districts. This adjustment aimed to enable the general public to purchase essential items, including medicines and food. In Thoubal district, the curfew's relaxation window extended from 5 am to 9 pm, while in Bishnupur, it was relaxed from 5 am to 5 pm.