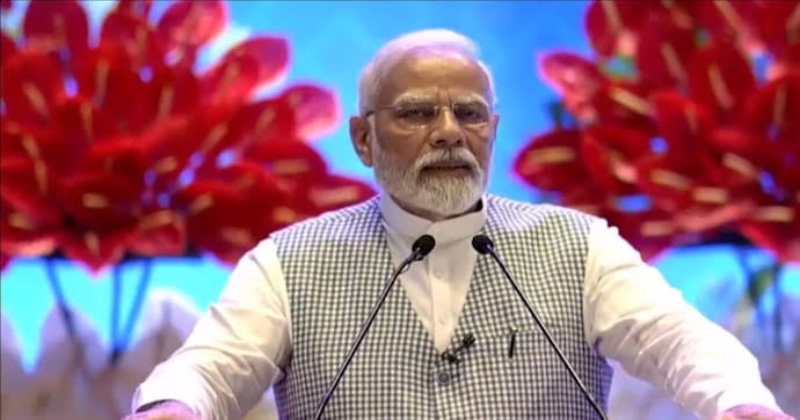 Prime Minister Narendra Modi criticized the Congress and its alliance partners, particularly the INDIA alliance, by comparing the Congress to "rusted iron" that corrodes gradually in the rain. He accused the Congress of outsourcing everything, from slogans to policies, to what he called "urban naxals."
This critique from the Prime Minister came in response to Rahul Gandhi's assertion that the Congress would win the upcoming assembly polls in BJP-ruled Madhya Pradesh. Modi suggested that the Congress has lost its way, describing it as a "company" that has outsourced key aspects of its functioning to urban naxals, implying that they now influence the party more than its grassroots leaders.
Modi pointed to the women's reservation bill in Parliament as evidence of the Opposition being "forced" to support it, indicating that some of the alliance parties opposed this crucial legislation for three decades. He warned that the Congress and its partners might attempt to undermine the power of women through rumors.
The Prime Minister also encouraged young, first-time voters to reflect on the decades of Congress rule, asserting that under their leadership, Madhya Pradesh faced misrule, underdevelopment, and widespread corruption. This statement was made during a large BJP Karyakarta Mahakumbh event in Bhopal.