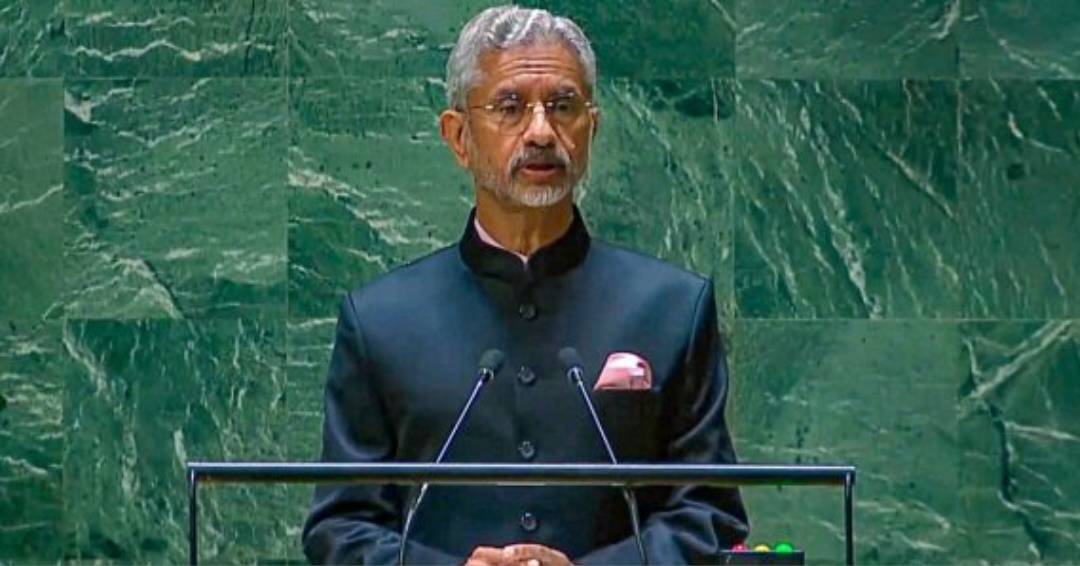 During the 78th session of the UN General Assembly, India emphasized a shift away from a time when a select few nations dictated the global agenda, and instead, they now seek to address the concerns of many, not just the interests of a few. This message was delivered by External Affairs Minister S. Jaishankar as he began his speech with a warm 'Namaste from Bharat.'
India's assumption of the G20 Presidency in December 2022 was viewed as a significant responsibility. Jaishankar's 'Namaste from Bharat' greeting marked a unique start to his address at the UN General Assembly. He reiterated that India's vision, encapsulated as 'One Earth, One Family, One Future,' aims to prioritize the collective concerns of the international community over narrow self-interest.
India's leadership in the G20 came at a challenging period in global history. Structural inequities, uneven development, the COVID-19 pandemic, and ongoing conflicts exacerbated the struggles faced by the Global South, undoing socio-economic progress achieved in recent years.
Jaishankar referenced Prime Minister Narendra Modi's commitment to bridge divides, dismantle barriers, and foster collaboration. He pointed to the New Delhi G-20 Leaders' Declaration, which signifies the collective will to pursue these goals and underscores the importance of diplomacy and dialogue in an increasingly polarized world.
Jaishankar stressed the importance of catering to the diverse perspectives within the international order and acknowledged that the days of a few nations setting the global agenda are over.
Highlighting the challenges of sustainable development and the economic difficulties faced by many nations, Jaishankar emphasized India's commitment to hearing the concerns of the most vulnerable. India initiated the 'Voice of the Global South' Summit, involving direct input from 125 nations and ensuring that issues deserving global attention received due consideration.
Under India's leadership, the African Union gained permanent membership in the G20, providing a voice to an entire continent that had long been underrepresented.
Jaishankar noted that the outcomes of the New Delhi G20 Summit, such as the Action Plan for Sustainable Development Goals, the High Principles of LiFE (Lifestyle for Environment), and the Green Development Pact, will have lasting significance. He also highlighted the recognition of the transformative role of Digital Public Infrastructure and the importance of women-led development, international financial institution reform, and addressing debt vulnerabilities.
The New Delhi G20 outcomes encompass a wide range of policies and initiatives, addressing issues from climate action to artificial intelligence, offering actionable propositions, constructive solutions, and new directions for the world to consider.