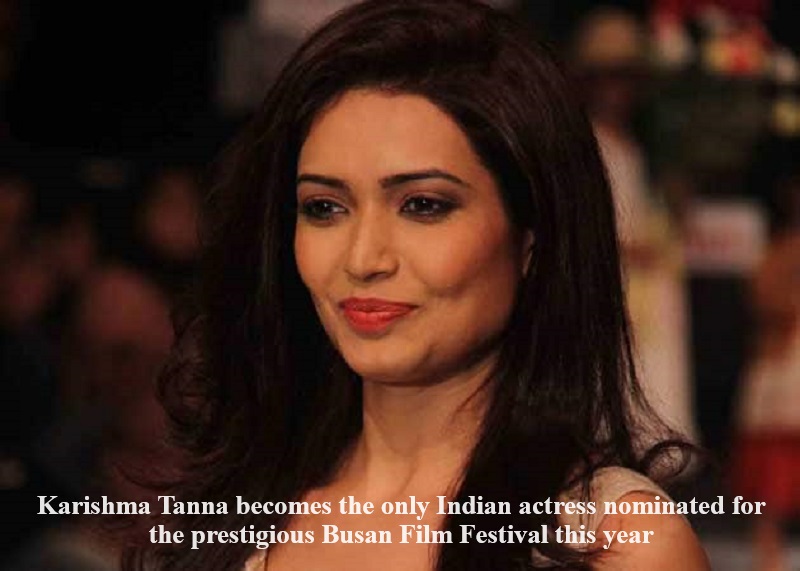 Karishma Tanna, the versatile Indian actress, has garnered international recognition and attention, elevating her status in the entertainment world. She has achieved a significant milestone by being the sole Indian actress nominated for not one but two categories at the prestigious Busan Film Festival this year. This remarkable achievement underscores her exceptional acting abilities and unwavering commitment to her craft.
In a realm populated by global luminaries, Karishma Tanna stands out as a shining example of Indian talent, bringing pride to her nation on the international stage. The Busan Film Festival, also known as the Busan International Film Festival (BIFF), is one of Asia's most esteemed cinematic events, attracting the crème de la crème of the global film industry. Karishma's nominations in the categories of 'Best Lead Actress' and 'Best Asian TV series' serve as a testament to her outstanding contributions to Hansal Mehta's project, Scoop.
Overflowing with enthusiasm and gratitude for the recognition, Karishma Tanna expressed, "I am incredibly happy and overwhelmed by the response Scoop has received. Playing the character of Jagruti Pathak has been an enriching experience, and it will always hold a special place in my heart. I am thankful to director Hansal Mehta for believing in me and giving me the opportunity to be a part of this incredible project."
Karishma's recent endeavor, the show Scoop, has been creating ripples in the entertainment industry. This gripping web series, available on Netflix, seamlessly weaves together the intrigue of Mumbai's underworld with masterful direction, stunning cinematography, and a stellar ensemble cast. Karishma Tanna takes center stage, embodying the character of Jagruti Pathak, a tenacious journalist determined to seek justice in a politically charged environment.
Her portrayal of Jagruti Pathak is nothing short of extraordinary. Her performance is immersive, multifaceted, and utterly engrossing. As the lead character in 'Scoop,' Karishma carries the narrative's weight with finesse and intensity, leaving an indelible mark on the viewers.
With this well-deserved nomination, we extend our heartfelt best wishes to her for all her future endeavors! Karishma Tanna's achievements serve as a testament to the remarkable talent and potential within the Indian entertainment industry, resonating with audiences both nationally and globally.