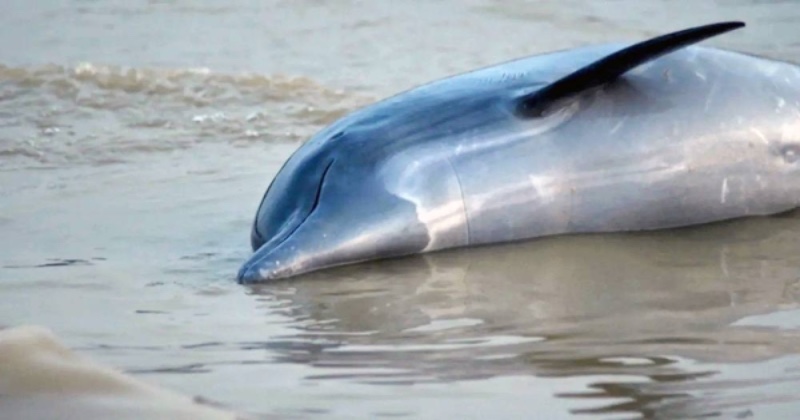 An alarming and unprecedented event has unfolded in the Brazilian Amazon, where more than a hundred dolphins have been discovered dead in Lake Tefé over the past week. This concerning development coincides with an extraordinary drought and an alarming rise in water temperatures, with some areas registering an astonishing 39 degrees Celsius.
The Mamirauá Institute, a research organization funded by the Brazilian Ministry of Science, brought attention to this startling occurrence of dolphin fatalities. The scale of these aquatic mammal deaths is highly unusual and has raised significant concerns among scientists and environmentalists alike.
The prevailing theory is that these fatalities are directly linked to the record-high temperatures in Lake Tefé and the broader Amazon region's ongoing historic drought.
The Amazon is presently in the midst of its dry season, which is characterized by reduced water levels. This season has resulted in the warming of water bodies throughout the region. Furthermore, various other aquatic species in the Amazon's ecosystem are also grappling with the adverse consequences of these record-high temperatures.
Brazil has been grappling with an onslaught of unusually extreme weather conditions in recent months. These conditions are primarily attributed to human-induced climate change and the influence of the El Niño phenomenon. While some regions in the southern part of the country have faced severe flooding due to intense rainstorms, the northern regions, such as the Amazon, are enduring the harsh consequences of an exceptionally dry season.
This alarming event serves as a stark reminder of the far-reaching implications of climate change and the urgent need for global efforts to address these environmental challenges.