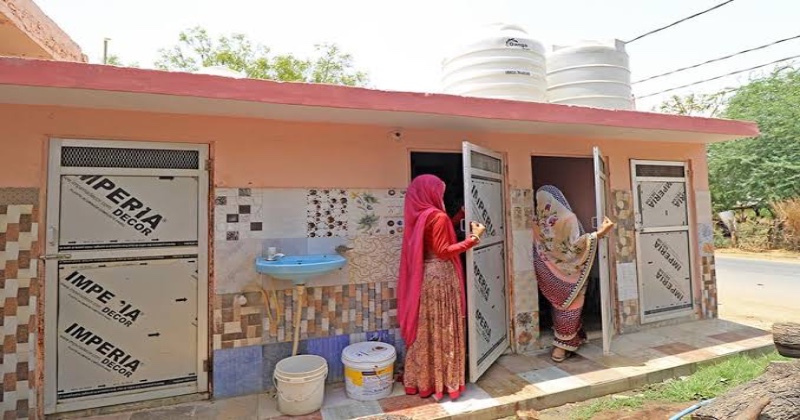 A survey conducted by the social media platform LocalCircles has revealed that a significant portion of the Indian population considers the state of public toilets to be in poor condition. This perception has resulted in people continuing to defecate in open areas.
On the occasion of the ninth anniversary of the Swachh Bharat Mission, which coincides with Gandhi Jayanti, it's noteworthy that the mission aimed to make India Open Defecation Free (ODF) by 2019, as initiated by the Central government in 2014. However, the survey highlights that the inadequate maintenance of public toilets has thwarted the mission's primary objective.
The findings of the survey indicate that approximately 58 percent of Indians believe that public toilets constructed under the Swachh Bharat Mission, in locations such as markets, religious sites, tourist destinations, railway stations, bus terminals, and hospitals, are in subpar condition. Shockingly, over a quarter of respondents reported entering public toilets but refraining from using them, and only 18 percent of the participants actually make use of these free public facilities.
Even among those who do use public toilets, a mere 10 percent find them acceptable. The majority of urban Indians prefer to utilize toilets located in commercial complexes.
This survey, conducted across 340 districts in India, including Tier-1, 2, and 3 cities and towns, garnered responses from over 39,000 individuals. Recently, the Delhi High Court criticized the Central and Delhi governments, as well as civic authorities, for the dismal state of public toilets, emphasizing the fundamental importance of cleanliness, clean water, and power availability in such facilities.