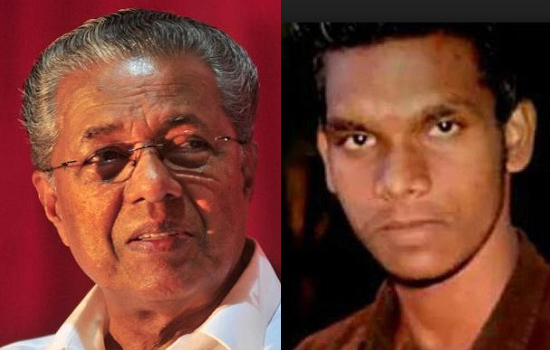 Kerala Chief Minister Pinarayi Vijayan held a meeting with leaders of both the ruling Communist Party of India (Marxist) (CPM) and opposition Bharatiya Janata Party (BJP) on Monday in a bid to end the vicious cycle of political violence in the State.
The meeting was attended by CPM state secretary Kodiyeri Balakrishnan and BJP state president Kummanam Rajasekharan. The talks were held as a prelude to an all-party meeting planned in Kannur on Tuesday morning to find a solution to the ongoing violence.
The present call for peace, right from the top of the government, comes in the wake of the latest killing took place in Thrissur at 11.15 pm Sunday night.
An 18-year-old BJP worker was stabbed to death in a clash during a festival celebration in the Kokkulangara temple in Mukkattukara.
The BJP held the CPM responsible for it and called for a hartal today (Monday) in Thrissur district.
The slain youngster has been identified as Nirmal (18) of Cheradam. Nirmal succumbed to stab wounds at Jubilee Hospital in Thrissur. Another person, one Midhun, was injured in the clash, according to the sub-inspector of the Mannuthi police station, Krishnakumar.
Police have registered a case against six CPM workers: Sidhu, Sachin, Arun, Sandeep, Jesudas and brother of Sidhu.
At the CPM-BJP meeting in Thiruvananthapuram on Monday, Kummanam Rajasekharan of the BJP welcomed chief minister Pinarayi Vijayan's initiative and said his party would cooperate with it.
CPM leaders Anathalavattam Anandan and M V Govindan, BJP's O Rajagopal MLA and RSS Pranth Karyavah P Gopalan Kutty master also attended the meeting.