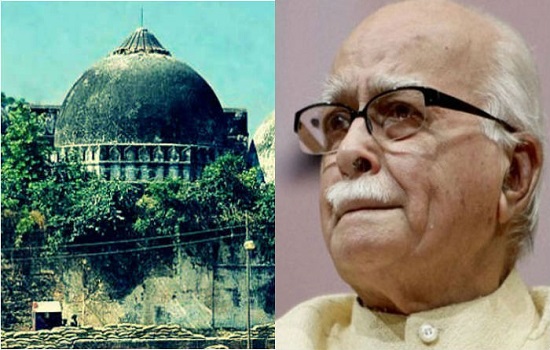 Senior BJP leaders LK Advani, Murli Manohar Joshi, Uma Bharti and many others will be tried for conspiring to bring down 16th century Babri mosque in Ayodhya 25 years ago, the Supreme Court said on Wednesday.
Supreme Court ruled this on agreeing with the request by CBI. A bench of justice PC Ghose and justice RF Nariman ordered day-to-day hearing in the case, setting a two-year deadline for the trial to be completed. The case will be heard by a Lucknow court.
However, senior party leader Kalyan Singh, who was the UP chief minister then, is protected since he is a governor. But charges would be framed against him once he ceases to be governor, the court said.
The CBI says that it has evidence that the BJP leaders, who made their speeches on a stage near the mosque on the day that it was razed, were part of the deadly plan to bring down the mosque. The agency says that Mr Advani and other BJP leaders met in 1990 and decided that the mosque would be demolished and its razing was a pre-meditated, deliberate event.
The Mughal-era mosque in Uttar Pradesh's Ayodhya was demolished by kar sevaks, or supporters of the right-wing Vishwa Hindu Parishad (VHP), on December 6, 1992, sparking one of India's worst communal riots that left more than 3,000 people dead.
The CBI's case against 13 leaders, including Advani, fell flat in May 2001 when the Lucknow court dropped the criminal charges. It said there were two FIRs and the one pending before it under the criminal conspiracy section did not name them.
The CBI went to the Allahabad high court, which in May 2010 upheld the lower court's order. The agency approached the top court almost a year after the high court verdict.