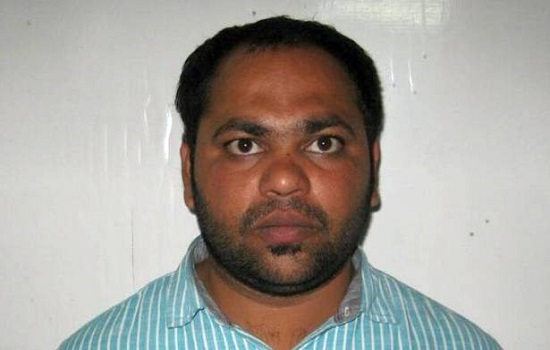 'Hijack Threat' email that was sent five days ago mentioning about a possible hijack attempts in Mumbai, Hyderabad and Chennai airports was indeed a prank by a travel agent.
The travel agent M. Vamshi Krishna was arrested by Hyderabad Police Thursday. Though it was mentioned the e-mail sender was a woman, the person turned out to be a man.
Hyderabad Police Commissioner M. Mahender Reddy said that "He(Vamshi Krishna) promised his girlfriend living in Chennai that he would take her on a jolly trip to Mumbai by flight but had no money to book the ticket,".
While chatting online, he tried to convince her to cancel the trip but she didn't pay heed to his request. "Unable to explain to girlfriend that he had no money for the trip, Vamshi decided to create a situation so that flights are cancelled," Mr Reddy said.
Vamshi created a fake flight booking ticket on the name of his another from Chennai to Mumbai for April 16 and mailed it to her. A day before the scheduled journey, he went to an Internet café in S.R. Nagar and created a fake email id and mailed it to the Mumbai Police Commissioner.
Claiming that the mail sender was a woman and wanted to keep her identity secret, 'she' stated that she heard a conversation by some six men that they were planning to hijack planes at the Chennai, Hyderabad and Mumbai airports on April 16. The police went on a high alert and the Central government directed the State governments concerned to step up security.
Tracking the Internet Protocol address of the e-mail, the Hyderabad Police Commissioner's Task Force sleuths traced it to the Internet café. They arrested Vamshi Krishna after he admitted to his guilt.