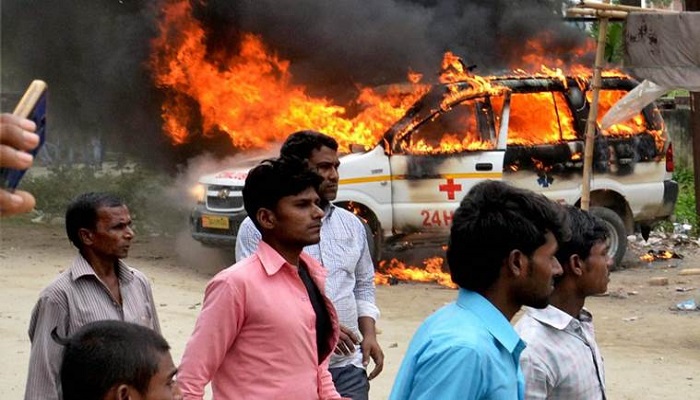 Over a dozen persons were injured and about 10 vehicles, including three ambulances, torched after relatives of a patient clashed with junior doctors of Shri Krishna Medical College and Hospital at Muzaffarpur on Friday over the death of the patient.
According to police, Urmila Devi (45), a resident of Sheohar, was anaemic and had been advised blood tests on her admission to the hospital on Thursday night. But her relatives tried to pressurise the doctor on duty to prescribe medicines before the test results came in, said police. When the doctor refused to do so, the relatives shifted the patient to another hospital.
Later, some relatives of the woman turned up at the hospital to protest against doctors. Junior doctors then reportedly beat up a local ambulance driver who was siding with Devi's relatives.
The driver called up several villagers who torched vehicles, police said. No arrest has been made so far and the police were trying to identify the troublemakers through video footage, said Patna SSP Vivek Kumar.