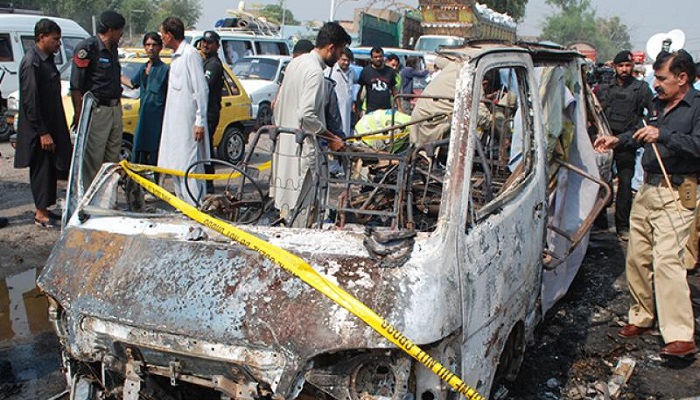 A blast in Kurram tribal region in Pakistan killed around 10 people including six children and two women. While thirteen others were injured as a bomb went off near a passenger van in Gudar area of Central Kurram Agency on early Tuesday morning.
The passenger van was travelling in the northwest tribal region with people when the blast occured. It was targeted with the help of a remote controlled bomb.
The military's media wing, Inter Services Public Relations, said a special Mi-17 helicopter has been sent to Kurram Agency headquarters Parachinar to bring the injured to Peshawar for treatment.
Security personnel rushed to the blast site and cordoned off the entire area. A search operation was also conducted. No group claimed responsibility for the attack. However, the area is frequently hit by sectarian violence.
Last month, at least 28 people were killed and 100 others wounded when a suicide bomber detonated a car "rigged with explosives" outside a Shiite imambargah in a busy market in Parachinar, the main town of the Kurram tribal region.