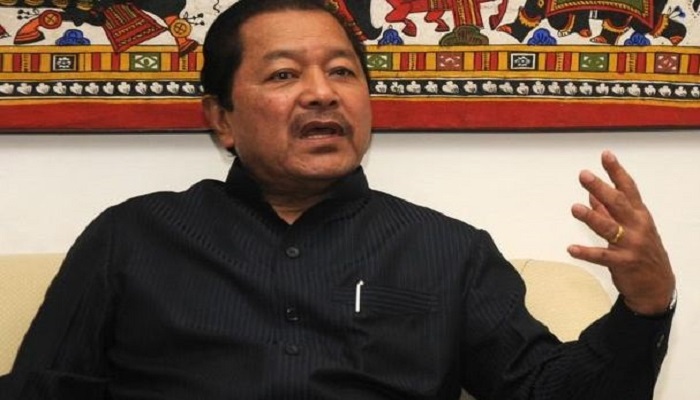 In a startling revelation, Mizoram's five-time chief minister Lal Thanhawla said he has been at the receiving end of racial slurs several times in various parts of the country.
"Racial abuse is the worst thing in this country. I have faced it myself a lot of times. These are foolish people who do not know their own country," Thanhawla said.
The described one such incident when he was singled out beacuse of his appearance.
"In a reception some 20-25 years ago, one gentleman said to me 'You don't look like an Indian' to which I replied?: 'Tell me in one sentence what does an Indian look like?'," Thanhawla said.
Slamming the incidents of racial abuse faced by northeastern people in major Indian cities, Thanhawla said such abuses and step-motherly treatment towards the people of a particular region gives birth to regionalism and secessionism.
"That is why in the northeast, this regionalism is very high. (Feelings of) Secessionism (sic) is very high because we are not accepted outside the northeast. This is how so-called Indian people treat us," he observed.
According to Thanhawla, this ignorance pervades all sections and stratas of Indian society, as not just common people, but even politicians have displayed this sort of narrow-minded behaviour.
"Many of these national leaders do not know about their own country, which is very, very foolish. It speaks about the lack of education and patriotism. It also speaks about their feeling of having a superior mentality," he charged.
Thanhawla remarks follow a month after a student from Arunachal Pradesh was physically assaulted and humiliated by his landlord in Bengaluru.
In 2014, Nido Tania, a student from Arunachal Pradesh, died in Delhi in a racial brawl, forcing the government to set up the M P Bezbaruah-led committee to gather information on issues raised by people from northeast India who are living elsewhere in India, especially in the metros.