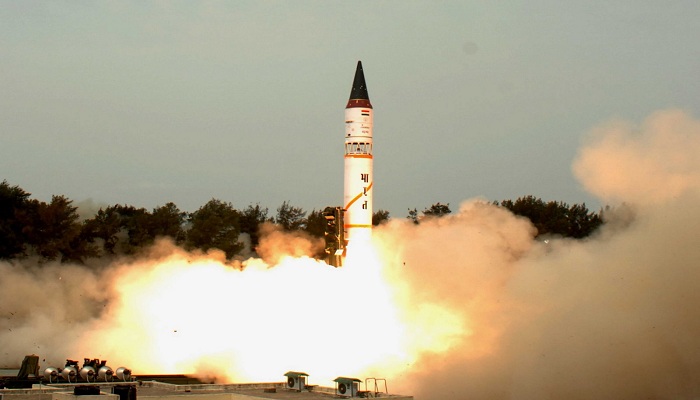 India successfully test fired its Agni-III ballistic missile with a strike range of 3,000-5,000 km from Abdul Kalam Island off Odisha coast.
The indigenously developed surface-to-surface missile was test-fired from a mobile launcher at launch complex-4 of the Integrated Test Range (ITR) at Abdul Kalam Island at 9.12 am today, defense sources said.
The Agni-III missile is powered by a two-stage solid propellant engine. With a length of 17 meters, the missile's diameter is 2 meters and weight is around 2200 kilograms.
The sleek missile can travel at a speed of 3-4 miles (5-7 km) per second. It can carry a nuclear warhead of more than 250 kilograms.