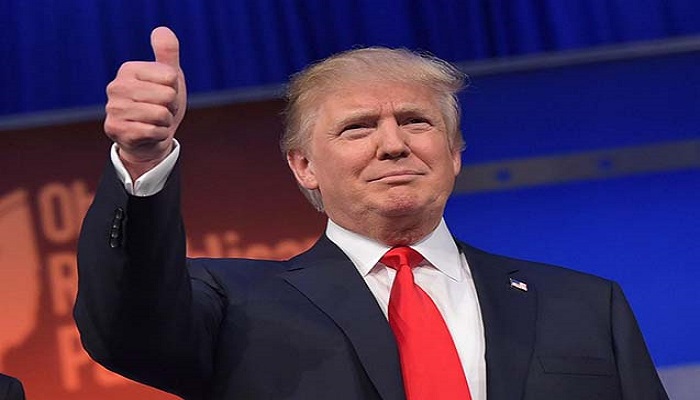 US President Donald Trump unveiled the biggest ever tax reform in American history on Wednesday.
This reform in tax through drastically reducing tax rates both in the business and individual categories.It is dubbed as the biggest tax cut in American history.
It proposed tax relief for families with child and dependent care expenses. For individuals, the Trump administration proposes to reduce the existing seven tax brackets to three tax brackets of 10 per cent, 25 per cent and 35 per cent; doubling the standard deduction and provide tax relief for families with child and dependent care expenses.
National Economic Council Chair Gary Cohn and Treasury Secretary Steve Mnuchin unveiled the broad outlines of President Donald Trump's tax reform plan.
Trump's tax plan would also double the standard deduction for married couples to $24,000 and repeal the estate tax. Trump tax plan cuts top income tax rate from 39.6 to 35 per cent, doubles the amount taxpayers can deduct.
Small business owners would see their top tax rate go from 39.6 per cent to 15 per cent.
White House officials already have said the top corporate tax rate would be reduced from 35 per cent to 15 per cent.
Throughout the month of May, the Trump administration will hold listening sessions with stakeholders to receive their input and will continue working with the House and Senate to develop the details of a plan that provides massive tax relief, creates jobs and makes America more competitive and can pass both chambers.
This tax reform was one of the major promises made by Trump during election campaign.