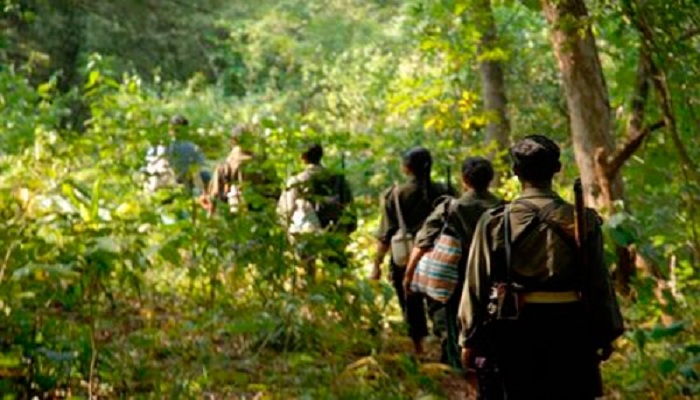 Ten Maoists, including three women and two area commanders carrying a reward of Rs 2 lakh on their head, surrendered in Lohardaga Police station Jharkhand on Wednesday.
The area commanders carrying were identified as Ramdhin Kherwar and Kaleshwar Kherwar.
Apart from these two Maoists, eight others also surrendered before Deputy Inspector General (Ranchi Range) AV Homker, Deputy Commissioner Vinod Kumar and Superintendent of Police Karthik S.
These Maoists are said to have surrendered under a campaign called 'Drop guns and play volleyball' and state rehabilitation policy for Maoists.
"Surrendering of Maoists in great number is the biggest achievement for the state police in Jharkhand. It would signal a message among rural people and convince other Maoists too to surrender", said DIG AV Homker.
These Maoists surrendered under anti-Naxal operation being carried out by Lohardaga police.