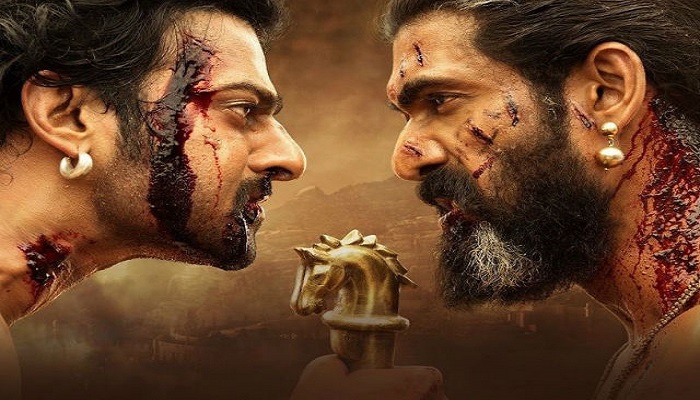 Baahubali managed to set a storm at the box office in 2015. Baahubali: The Beginning even had a pre-release earlier this month before the main release of Baahubali: The Conclusion. Here are few astonishing facts about the film you should know.
1.Nearly 1 million tickets were sold online within 24 hours of opening of advance booking.
SS Rajamouli's film broke the record created by Aamir Khan's Dangal in 2016. In Chennai and other parts of Tamil Nadu, the booking sites of almost all the multiplexes started crashing within a few minutes after it opened for advance booking.
2. Within 24 hours, the trailer of Baahubali: The Conclusion had earned 50 million views on YouTube
The trailer had generated immense curiosity among people. The magnum opus witnessed a never-seen-before craze, luring fans to watch the trailer over and over again. So the streaming company, has been the first beneficiary and has made huge profits from advertising on the page.
3. Prabhas made a volleyball court in his house for training purposes
Prabhas has a constructed a volleyball court in his house which has a specialised sand court which helps in training body for mobility and improving reflexes. Since he had bulked up aggressively, this was the key requirement for Prabhas. In fact he had played so much Volleyball that he ended up mastering the sport.
4. Baahubali has a special 'Bahubali thali' at Hotel Rajwadu in Ahmedabad.
5.Team Baahubali and Jurassic World share the same VFX team.
The special effects in the movie have matched the level of any Hollywood film. They have been one of the major highlights of the film.
6. Baahubali had entered the Guinness Book of World Record for largest poster ever (50,000 sq feet).
The poster not only included the lead characters but also the actors who are in supporting roles.
7. The climax of the Baahubali: The Conclusion has reportedly cost a whopping Rs 30 crore.
Both the films costs together of about 400 crores.
8. A totally new language called 'Kiliki' was invented for the Kalakeya tribe.
9. First Indian movie to have its own museum.
10. Prabhas had to postpone his wedding for the shooting of the film.
11. The entire franchise took nearly 5 years to be completed.
12. Prabhas did not sign any other project while working with SS Rajamouli's Baahubali.
13. To honour Prabhas's hard work and dedication, SS Rajamouli gifted him the Armour of Baahubali.