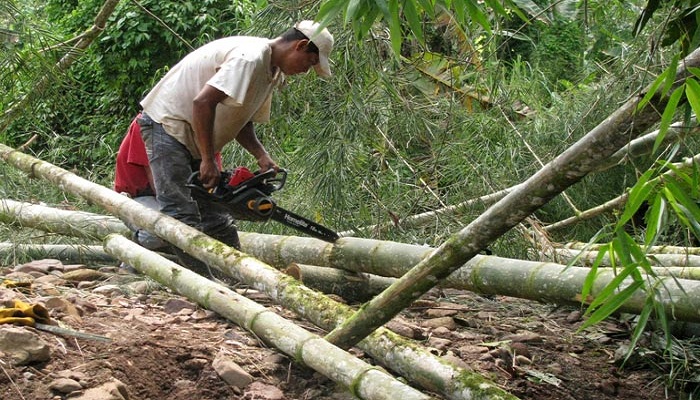 Indian forest officers on Wednesday arrested a Nepali man for his alleged involvement in cutting bamboo trees at a forest in India.
Following the arrest, Radhe Shyam Godiya, a resident of Gulariya-1, Baridya, was sent to a jail the same day.
Nepal police DSP Bharat Bahadur Bohara said that Indian forest officer had informed him that Godiya was caught red-handed while he was cutting bamboo trees.