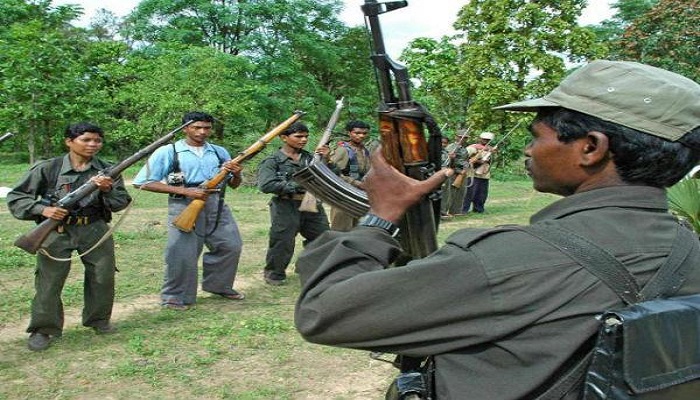 The Maoists on Thursday claimed that the massacre of 25 CRPF men was done to avenge on the sexual abuse on tribal women and killing of villagers done by the forces.
An audio clip was released on Thursday by The Dand Karanya Special Zonal Committee (DKSZC) of the banned Communist Party of India (Maoist), who took claim for the attack.
According to reports, taking responsibility for the attack, DKSZC spokesperson 'Vikalp' said in the audio clip, "The PLGA (CPI (Maoist)'s military wing People's Liberation Guerrilla Army) launched the Chintagufa-Burkapal to give an answer to Mission 2017 and the fake surrender campaign. We congratulate the PLGA, its leadership, commanders and the people of Dand Karanya for their active support. This attack was just an extension of the Bhejji attack (on the CRPF in March 2017). These attacks are retaliatory, defensive, to defeat anti-people policies and to take forward the pro people struggle."
"These attacks should be seen as retaliation against the sexual atrocities that are being committed by the security forces against the tribal women and girls in the conflict zone. It should also be seen as an answer to the countless incidents of sexual violence which is a blot on any civilized society. Bhejji and Chintagufa-Burkapal attacks should be seen as (retaliatory) attacks for the dignity and respect of tribal women. These attacks are being carried out to liberate the tribal people in conflict areas from the inhuman atrocities they facing from the security forces," he added.
'Vikalp' also reiterated his party's opposition to road construction projects in the area, claiming that under the garb of development, the government intended to loot people through these projects.
The spokesperson denied that dead bodies of CRPF jawans were mutilated by the Maoists, a claim corroborated by CRPF.
However, 'Vikalp' claimed that it was the security forces which usually mutilated bodies of PLGA personnel. He also alleged that 'objectionable pictures of our women killed in fighting' were clicked by CRPF, who then spread them on social media.
Accusing the Central and state governments of 'undemocratic practices', DKSZC said, "These attacks are in opposition to the exploitation of the Dalits, the Tribals and the minorities and the attacks on their culture and economic lifestyle by the Brahmanic, Hindutva, Fascist, Sanghi, and the BJP governments and the direct involvement and active protection of the police and security forces".
Claiming that the Maoists were not the enemies of jawans, the spokesman in the audio clip asked them to 'give up government jobs and participate in the people's struggle'.
Reacting to the Maoists' statement, Chhattisgarh's Special Director-General of Police DM Awasthi said that he will look into it and check its authenticity.