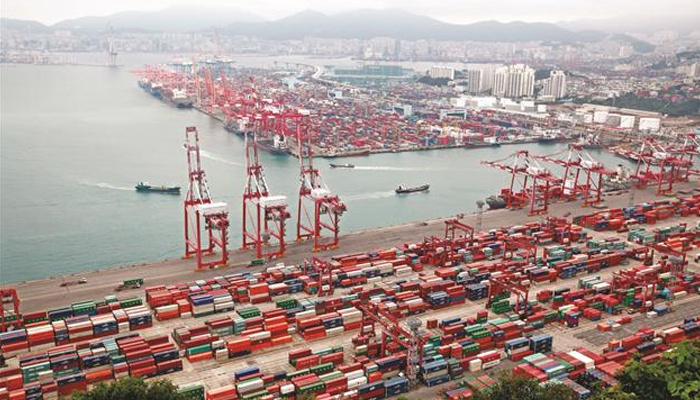 A leading Russian shipbuilding firm has evinced interest in establishing a Greenfield shipyard in Visakhapatnam to meet the requirement of the Indian Navy.
United Shipbuilding Corporation, one among the top five shipbuilders in the world with a turnover of $5 billion, has already sought allotment of land for the project.
Though the location is not finalised, sources told The Hindu that it would come up somewhere in the Rambilli area, where the Naval Alternate Operational Base (NAOB) and a unit of the Bhabha Atomic Research Centre (BARC) are coming up.
When contacted, State Economic Development Board CEO J. Krishna Kishore said that the government was favourable to the project, and the Russian company was waiting clearances from the defence authorities.
He said that the company would start its operations with a minimum investment of Rs. 500 crore.
"This will go up to Rs. 6,000 crore subsequently," he said, adding that there was potential to get defence orders worth $1 billion to $2 billion in the initial years with huge scope for creating employment opportunities to many," he stated. Many are eyeing a site in the Rambilli area, about 70 km from here, where the Navy will station its new fleet of nuclear powered Arihant Class submarines.
Arihant Class ships are under construction at the Ship Building Centre in the city.
Shipyards at Rambilli are expected to provide underwater docking and repair facilities. The Naval Dockyard, which is located on the backyard of the Eastern Naval Command (ENC) headquarters, is already crowded. The NAOB is being developed under 'Project Varsha.'
Reliance ADA Group Chairman Anil Ambani had signed a MoU with the State government at the CII Partnership Summit-2016 to set up a defence shipyard at Rambilli with an investment of Rs. 5,000 crore. So far, there is no progress on the project.
The National Institute of Oceanography was asked to conduct sea depth studies at Rambilli for the Greenfield shipyard proposed by the Garden Reach Shipbuilders and Engineers Ltd. (GRSE) a couple of years ago.
Though the GRSE had mentioned in its annual report of 2014-15 that they were keen on a Greenfield shipyard at a deepwater location with 14 metres draft to construct 65,000 tonne ships and were in touch with the AP government for acquiring a site at Rambilli, there is no progress so far in this regard.