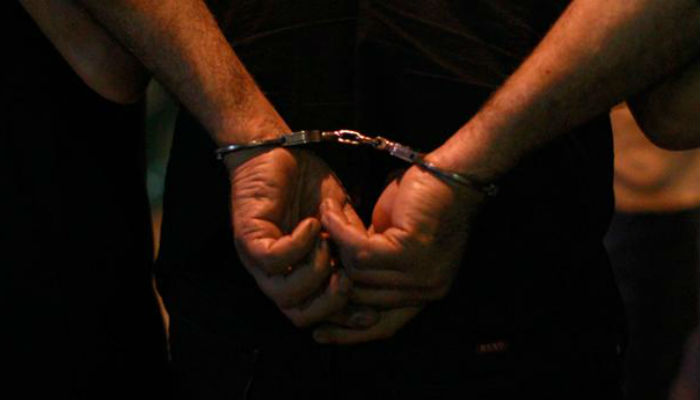 A man in his late 20s was arrested from Faizabad district on Wednesday, allegedly for spying on Indian Army bases in Uttar Pradesh and Punjab. Aftab Ali remained in touch with Pakistan High Commission in Delhi and passed on information he collected to his contact. Anti-terrorist squad which carried out the operation stated that Aftab had been trained by ISI and have gathered substantial evidence against Aftab.
Late in night on Wednesday, Aftab's aide was arrested from Mumbai jointly by Mahrashtra and UP police. A resident of Khwaspura locality in Faizabad, Aftab worked at a sweet shop near his house and stayed with his parents. ADG law and order, Aditya Mishra said, "We are examining Aftab's cellphone and got numbers of some more persons who were into spying. His bank account is also being scanned to find out who all were transferring money to him." Probes revealed that a native of Rajkot, Gujarat identified as Altaf Qureshi who was picked up from Pydhonie in Mumbai had transferred money to Aftab. Altaf was a hawala operator who worked for ISI and provided funds to them. Avinash Mishra, ATS inspector is camping in Mumbai and is tracing the other suspects who were connected to the spying ring. Altaf was staying at a house located across Dr Anand Rao Main road. The team recovered more than Rs 70 lakh from him and were checking his other hideouts. Altaf is being questioned about his connections.
As Aftab has coded the names of his contact posted at high commission and his accomplices in the phonebook, sleuths kept grilling him till late Wednesday night. Through chat history, it was found that Aftab exchanged information about deployment of troops, military movement and details of ammunition in different army cantonments. Military intelligence of Central command also collaborated with ATS in the entire operation. Inspector general of UP ATS, Asim Arun said Aftab had visited Karachi last year. "He underwent training during that visit. He had applied for visa and had taken proper permission to visit his relatives in Pakistan," said Arun.
Aftab came under suspect list in January soon after ATS arrested a group in Lucknow, Hardoi and Sitapur for using SIM boxes ( a device to convert Internet calls to voice calls) to spy on military units in Jammu and Kashmir. Investigators believe the callers from Pakistan posed as military officers to gather information from lower rung army jawans posted on border towns through SIM box. Through sustained surveillance, ATS found out Aftab had visited border towns in Punjab, including Amritsar to film movement of army troops.
Since Aftab stayed 6km away from sensitive establishments in Ayodhya, ATS was also checking if he was planning to organise terror strikes in the temple town. More people are likely to be arrested in the coming days. Earlier too, ISI modules have been busted in Faizabad.