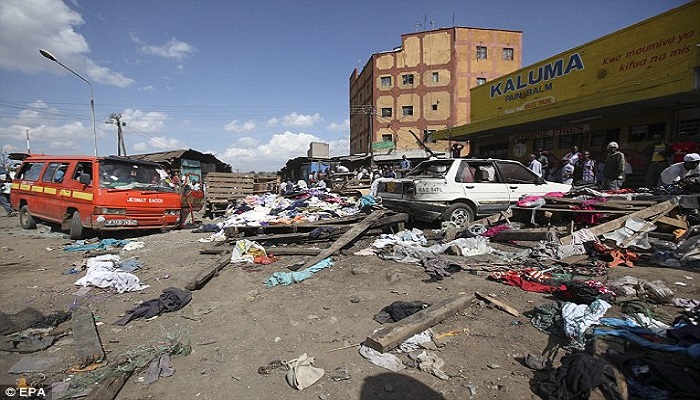 Five policemen were killed on Thursday when their vehicle drove over an improvised explosive device in eastern Kenya.
"The five policemen killed in the attack were on their way to reinforce our ongoing operation towards Liboi, a town on the border with Somalia," said Northeast region coordinator Mohamud Ali Saleh.
The Kenyan Red Cross said the incident occurred in Garissa County, between the towns of Malelei and Kulan.
On Wednesday, eight policemen were killed in two separate explosions when their vehicles struck explosive devices in eastern Kenya near the border with Somalia.
Five policemen attached to the security of the governor of Mandera (northeast), Ali Roba, were killed when their vehicle hit a cracked device. Roba escaped unharmed.