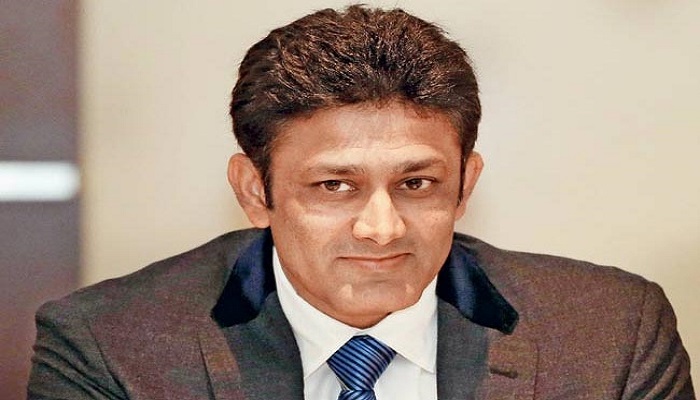 Anil Kumble, the current coach of the national men's team during a meeting last week suggested for a hike in pay for cricketers and also for coaches and support staff, 
suggested that the coach is allotted a berth in the national selection committee, the BCCI has sent out a statement inviting applications (read: CVs) for Kumble's role.
A statement sent out on Thursday morning read: "BCCI would like to call upon interested candidates to apply for the position of 'Head Coach' for Indian cricket team (men).
Anil Kumble, who had a successful year-long stint with Virat Kohli's team will finish at the end of the ICC Champions Trophy in the UK in June.
The BCCI has invited applications from candidates for the head coach's position. Kumble will be a direct entry.
Interestingly, Kumble has not got an automatic extension. Most successful coaches around the world get extensions after good stints with the national team.
Anil Kumble had a terrific time with the Indian cricket team. In 17 Tests, Anil Kumble saw India winning a dozen drawing four and losing just one against Australia.
India even retained their No. 1 Test ranking.
The BCCI's three-member Cricket Advisory Committee comprising Sachin Tendulkar, Sourav Ganguly and VVS Laxman will select the head, according to a Board release today.
Last year, the BCCI advertised for the head coach's job for the first time. While Ravi Shastri was the top contender for the post, Anil Kumble won the job.
Shastri, who was team director until India's World T20 campaign ended in the semi-finals, had the strong backing of Test skipper Virat Kohli.
The duo had struck a strong relationship since Virat Kohli took over as Test skipper in Australia in early 2015, and during the series wins in Sri Lanka and South Africa late last year.
Although too many candidates didn't seem to respond to the advert initially, the game changed once Kumble put his name forward.
Kumble had captained all three of the BCCI cricket advisory committee members Ganguly, Tendulkar and Laxman had helped to reach out to his former teammates on what his plans to take the team forward.