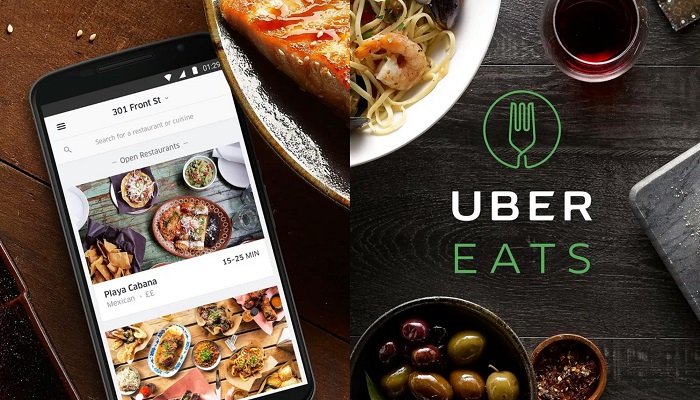 A Dubai expat has shared her frustration after her UberEATS account was hacked by someone in London, who bought $300 (INR 20,000Approax..) worth of fried chicken and alcohol with her account.
Yasmin di Mario, a 22-year-old Italian expat, was shocked to see the purchases as she's a vegetarian and doesn't drink alcohol. She was on a visit to Australia and received a notification from her account.
UberEATS is an online food ordering and delivery platform powered by Uber.
"I decided to check my account to see what was going on and to my surprise there was a whole list of purchases made to an alcohol shop and a fried chicken restaurant, which clearly I didn't make because I don't even drink," she said.
"At that point I realised that my account had been hacked and I was furious that possibly a group of idiots were having a party and ordering non-stop with my money."
"All I know is that these guys are from South London and it is a group of them. They were smart enough to not add their exact house address."
After the incident was reported, Uber reimbursed Mario with the full amount that was spent by the hackers.
An Uber spokesperson confirmed in a statement that the firm will "always" refund orders that the account holder did not make.
"Cybercrime is a growing issue and when people use the same password on more than one site and one of those accounts is compromised, then anywhere else the same log-in details can also be accessed. While there has been no breach of Uber's systems, we will always refund orders that the account holder didn't make. We would like to remind people to always use a unique password for their online accounts," the full statement said.
"In relation to the account specified, we can confirm that the account holder has been refunded for all orders they didn't make which were brought to our attention."
Mario's incident comes shortly after millions of accounts from another food app were hacked.
Earlier this month, 17 million Zomato accounts were hacked. The popular food app has 1.8 million users in the UAE.
Several online security breaches have hit the world in the past month. The WannaCry ransomware attack was a worldwide cyberattack that made headlines globally. It targeted computers running the Microsoft Windows operating system by encrypting data and demanding ransom payments in the Bitcoin cryptocurrency.