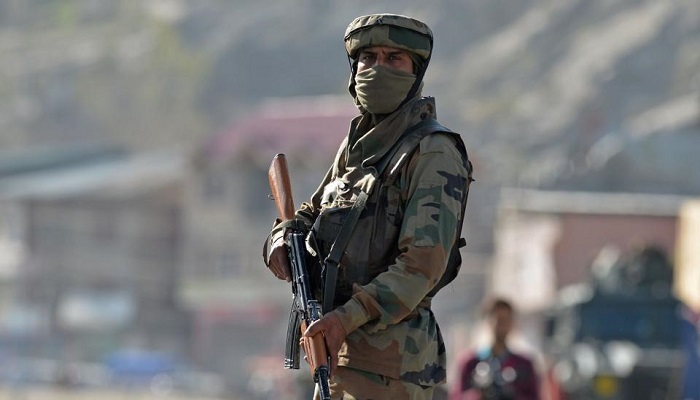 An Indian Army patrolling team was attacked by Pakistan Border Action Team (BAT) in Jammu and Kashmir's Uri sector today. Two BAT attackers were killed in the action by alert soldiers of the Indian Army.
"Alert troops foiled a BAT attack on our patrol party in Uri sector today. Two BAT terrorists were killed in the operation," an army official said..
The BAT attack was effectively repulsed, the official said.
An AK 47 rifle, a pistol recovered with the two bodies of BAT attackers, in Uri
According to police sources, the bodies of the two slain militants were lying in "no man's" land along the LoC.
BAT attackers had beheaded two India soldiers early this month in the Krishna Ghati region of Kashmir.