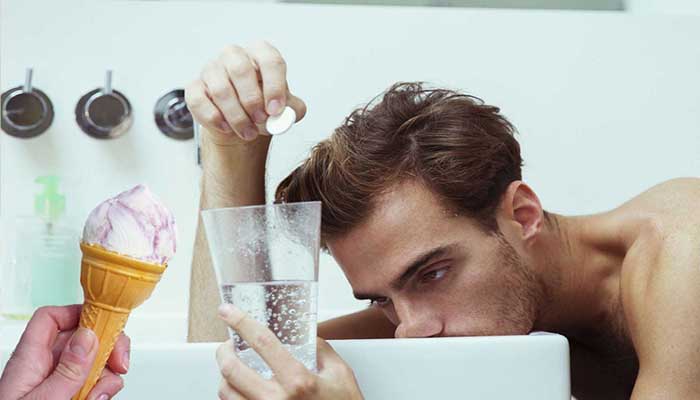 South Korea, Asia's largest drinking country, the hangover cure is a $125 million per year industry of pills, cosmetic products to hide the effects of a night of boozing, and, of course, stomach-calming foods like hangover soup.
But in a new step forward for humanity, hangover cures will be more delicious than ever.
A South Korean convenience store chain has introduced a hangover-curing ice cream bar.
South Koreans will soon be able to eat away their hangovers with the Gyeondyo-bar, a grapefruit flavoured ice cream bar with a small amount of oriental raisin tree fruit juice.
The raisin juice is the active ingredient and has been considered a Korean hangover treatment since when it was listed in a medical book as a way to smooth away hangovers.
South Koreans drank 12.3 litres booze a year, leading to nearly $8 billion in lost productivity, medical costs, and early deaths.
Hangovers are such a big deal in South Korea that Psy and Snoop Dogg actually made a music video together for a song called "Hangover," which features lyrics like "Hangover, Hangover, Hangover, Hangover".
The video features another popular hangover remedy, a drink called 'Hut-gue Condition'.