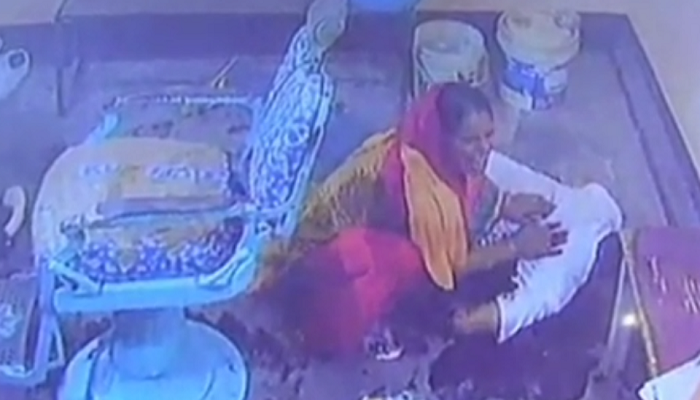 A murder witness, Virender Kumar, was shot dead by three assailants at his barber shop in Sersa village of Sonepat district on Sunday night.
CCTV footage showed three masked men arriving on a motorcycle before two of them take turns to fire at Virender while he was attending to a customer. The assailants ran away after firing in the air. Virender's family which stays nearby rushed to his rescue but it was too late.
"A customer was shot dead at Virender's shop a year ago. Virender was the prime witness and suffered bullet injuries, too. Following the incident, he shifted his shop from the village outskirts to near his house and installed CCTV cameras. Since he was the prime witness of that murder, he was getting threats to not record his statement. He defied the threats and went for the court hearing last month," said his father, Jai Bhagwan.
The family alleged that the police did not take any action against those threatening Virender.
"We complained many times against the threats but the police didn't bother. We dialled police helpline 100 for around half an hour after the shootout on Sunday but got no response," he added.
The family held a protest against the police inaction and refused to accept the body till Sonepat tehsildar Hitendra Sharma intervene and assure them of action on their complaints.
The family members were provided security after they revealed the identities of the murder suspects to the police.