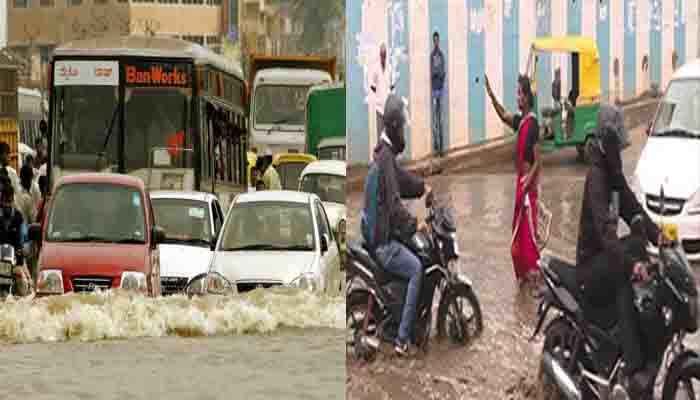 Amrutha, a transgender stood in knee-deep waters and controlled the traffic all alone at the underpass in KR Puram, Bengaluru. No motorist tried to break the law and respected her effects. Vehicle waited for her command and hand signals to pass from the stretch as she stood in the centre.
She just stood in the middle of the road and cleared the traffic in a few minutes. This area is always a trouble. But she controlled the traffic all alone and in few minutes.
Amrutha had lived in the Vijinapura area for past 14 years and took care of the local Chamundeshwari temple. She served food to poor and maintained the temple from whatever offering and donations she got. Amrutha is well known in the area for her social work.
"The junction is seen clearly from my house. I saw people struggling on the flooded roads in heavy traffic. There was no one to control the flow of vehicles in the early morning. A lot of school going children and working professionals pass by here. So I decided to control the traffic for a while. I came at seven in the morning and up to 11:30 am controlled traffic. I left once the situation became normal. This is a very small contribution from my side to society," said Amrutha