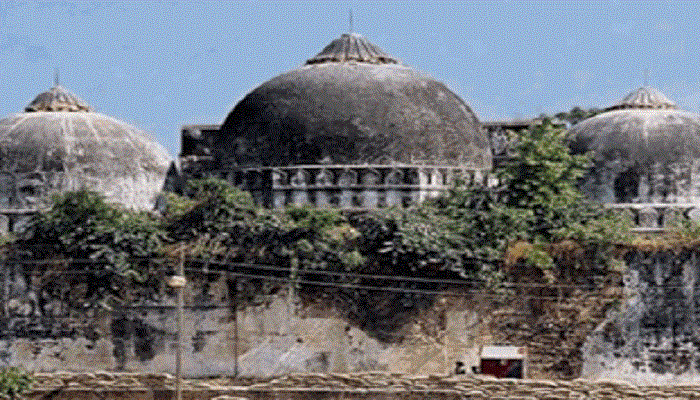 A special CBI court in Lucknow on Tuesday granted bail to former deputy PM LK Advani, BJP veteran Murli Manohar Joshi and Cabinet minister Uma Bharti, along with nine other saffron leaders in the Babri Masjid demolition case.
The court, which granted bail on personal bonds of Rs 50,000 each, is now dictating the order on the discharge application, lawyers said.
They were to appear on May 25 and 26, but all the 12 accused sought an exemption. Then the court called all of them on May 30, cautioning them that no further exemption would be allowed.
Other accused who appeared before the court were BJP MP Vinay Katiyar, Sadhvi Ritambara, Vishnu Hari Dalmiya, Ramjanmabhoomi Trust chief Nritya Gopal Das, Ram Vilas Vedanti, Baikunth Lal Sharma alias Prem Ji, Champat Rai Bansal, Dharma Das and Satish Pradhan.
All of them were named in the FIR filed after the demolition of Babri Masjid on December 6, 1992, for allegedly instigating the mob and conspiracy behind the razing of the disputed structure.
A CBI court, however, dropped the conspiracy charges against them in 2001 and the Allahabad high court upheld the judgment in 2010. But the Supreme Court, on April 19, 2017, revived the conspiracy charges+ and directed the special CBI court to frame charges within a month from the date of production of the order before it.
Hence, the CBI court is in a hurry to frame the charges and start a daily trial in compliance with the SC direction to conclude trail in two years.