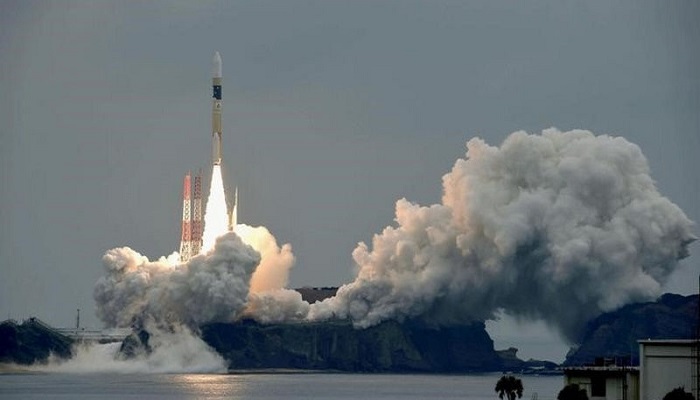 Japan launched a new satellite to improve the global positioning system's (GPS) accuracy and establish an efficient communication system in the event of natural disasters.
The Japan Aerospace Exploration Agency (JAXA) and Mitsubishi Heavy Industries launched the latest version of the H-IIA rocket with the Michibiki 2 communications satellite on board from the Tanegashima Island space centre in Kagoshima prefecture at 9.17am today.
Michibiki 2 is Japan's second Quasi-Zenith satellite, which is a device designed to improve global navigation and augment signals emitted by the US GPS, report says.
The first Michibiki satellite was launched in September 2010. JAXA plans to launch two more by March 2018.
Once the system installation is completed, smartphone users and automotive navigation systems will receive more accurate map information.
The Japanese government also plans to use these satellites to establish a network to improve communication efficiency when traditional networks stop functioning due to natural disasters.
The objective is to avoid a situation similar to what occurred after the earthquake and tsunami on March 11, 2011, which left some 29,000 mobile phones and over 1.9 million landline phones disconnected, hindering search and rescue operations.
Japan plans to start testing the system in 2018 and launch another five satellites between 2018 and 2023, including the two set to be launched in 2018.
The system will enable smartphones of people affected by natural disasters to communicate with the security forces, firefighters, hospitals or the Japan Meteorological Agency (JMA) through text messages.