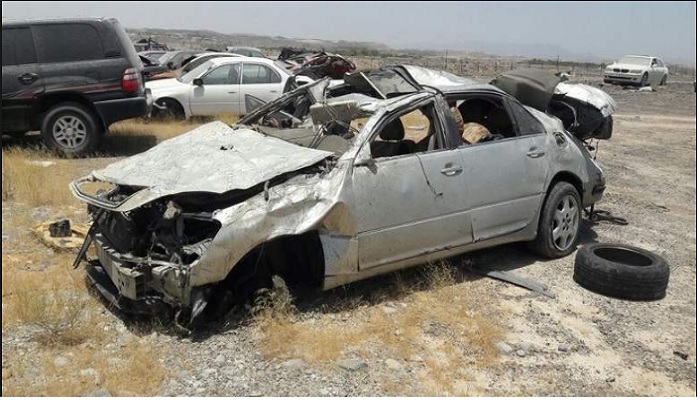 A young man was killed instantly after his vehicle fell off a cliff in Ras Al Khaimah.
The accident, which took place on Wednesday afternoon, killed the 21-year-old Emirati.
Initial enactment of the accident showed that the victim lost control of the steering wheel, veered off the road, and fell down a steep cliff.
Brigadier Dr. Mohammed Saeed Al Humaidi, director general of the central operations room, RAK Police, on Thursday said the mishap took place on Wednesday at 1.40pm.
Unfortunately, the young man received serious injuries and fractures all over his body, and could not make it, he added.
"The paramedics and rescue teams tried their best to save his life, but he succumbed to the fatal injuries he sustained and died on the spot." he added
The victim's body was shifted to the morgue of the hospital for burial by relatives while the accident file was referred to the departments concerned for legal procedures.
Brig. Humaidi urged all drivers to observe traffic rules and regulations to ensure road users' safety and theirs. "Drivers should be more attentive on the road and observe speed limits."