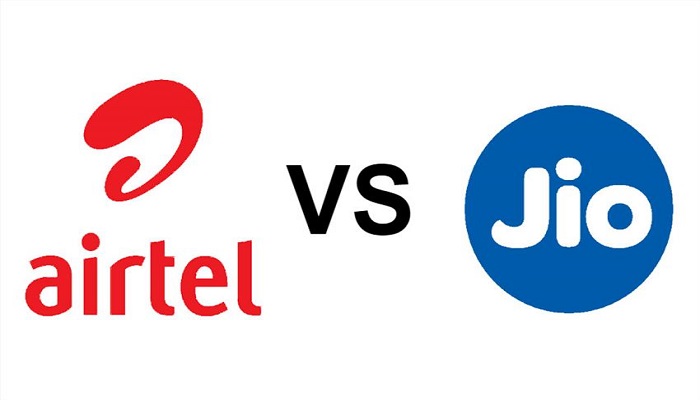 The war between Mukesh Ambani-owned Reliance Jio and Sunil Bharti Mittal-owned Airtel has reached Jammu & Kashmir. And this time it has nothing to do with freebies being offered by Jio.
Telecom operator Jio has alleged that Airtel is providing incoming services on prepaid mobile connections against the government's order, which allows only postpaid services by the telcom service providers in J&K.
On May 29, Jio submitted a compliance letter before the Inspector General of Police, Kashmir in which it alleged that Airtel has allowed incoming calls prepaid numbers.
In its submission, Jio has demanded strictest action against Airtel for non-compliance and violation of government order.
However, Airtel while rejecting the charges made counter allegations against Jio.
In its complaint before the Department of Telecom, Airtel claimed that in the name of postpaid connections Jio has actually issued prepaid connections to telecom subscribers in J&K.
Airtel added that Jio did this to bypass the government order.
An Airtel spokesperson termed the allegations as completely false, baseless and a sign of Jio's growing frustration.
Airtel added that Jio was cooking up these false allegations just to divert attention from the real issue and save itself.
"We would urge Jio to gather all the facts and not resort to kite flying. Airtel has always been and will continue to be in full compliance of all regulations and guidelines," Airtel spokesperson said.