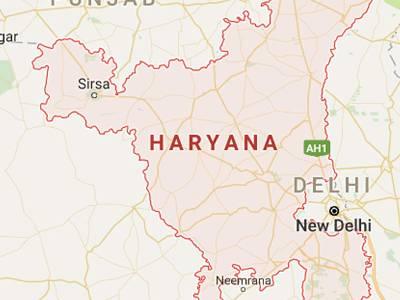 Strong tremors were felt in Delhi-NCR in early hours of Friday. The tremors, which were felt for around a minute, shook Delhi and neighbouring areas around 4:20 am. As per United States Geological Survey, the quake measured 4.7 on the Richter scale. The epicentre of the earthquake was reported to be in Haryana's Gohana, a neighbouring state of Delhi. The USGS said that the epicentre was at a depth of 10 kms. No immediate loss of life and property has been reported.
Earlier in the day, an earthquake of magnitude 3.2 had hit Senapati district in Manipur at 5:48 pm. However, no damage to property or loss of life was done by the mild intensity quake. Tremors were also felt in Sikkim earlier in the day, another north-eastern state. The quake was measured 4.6 on the Richter scale.
Also on Thursday, two moderate intensity earthquakes hit Bhaderwah and Doda belts of Jammu and Kashmir. Mild tremors were also felt several parts of north India, including the national capital. The quake, which measured 4.7 on the Richter scale, struck the Bhaderwah belt at 7.23 pm, officials said. While the second tremor, 3.2 intensity, jolted Bhaderwah Valley at 7.48 pm.