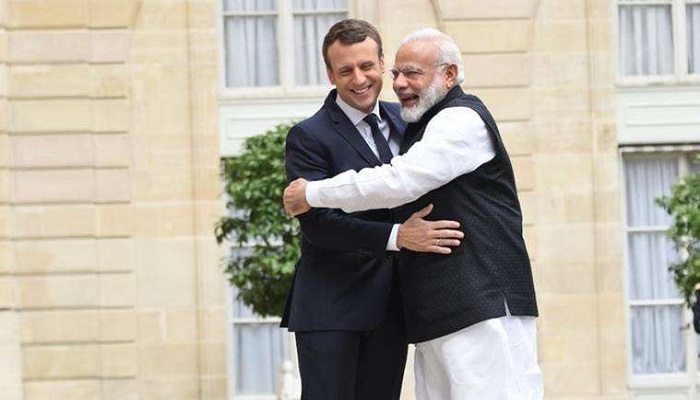 Accepting an invitation from Prime Minister Narendra Modi, new French President Emmanuel Macron on Saturday said that he will be visiting India by the end of this year.
"I will be travelling to India towards the end of this year and convene a meeting of the world solar alliance," Mr Macron said while addressing the media with Prime Minister Modi after bilateral talks.
He said that both he and PM Modi were convinced that India and France can do a lot together in the area of environmental transition and climate change.