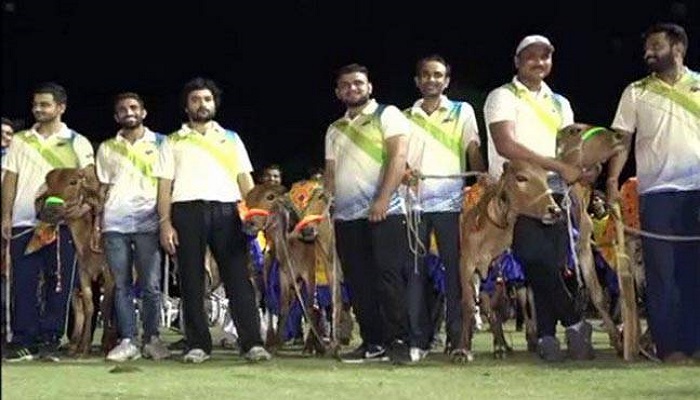 Though it sounds weird, it is true that the cow has replaced cash prize in Gujarat. This initiative was taken by the Rabari community in Vadodara in which members of the winning cricket team were awarded a cow.
In the wake of controversy regarding cow slaughter, the organizers took this opportunity to raise awareness about the importance of cow.
The Rabari community in Gujarat, also known as 'Rewari' or 'Raibari' are pastoralists. They rear cattle, buffalo, goats, sheep and camels; sell ghee; weave, and are known for fine embroidery.
The community invented a unique way to raise awareness about cows by awarding the animal as a prize to the winning team member since last year.
"With this tournament we want to send a message that cow is a very important component in our society. Rabari community has always protected the cattle as it is our livelihood," Organiser of the tournament Prakash Rabari said.
With the current countrywide turmoil regarding cow and politics doing the rounds, the community this year decided to give away a 'Gyr calf' each to all the members of the winning team of the tournament.
A player Raju Rabari said, "We want the state to recognize cow as the National Animal, then only we can save them."
He added that all the players were extremely happy receiving such a prize after winning the match.