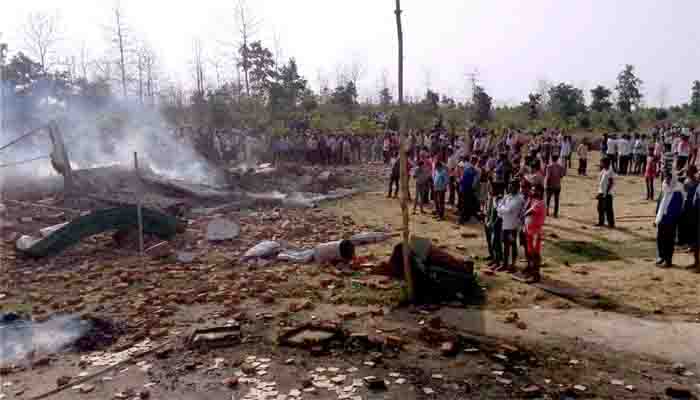 The death toll at cracker factory fire burst in Madhya Pradesh's Balaghat rose to 25 on Thursday, as two of the injured and sent to Nagpur for treatment succumbed to their injuries.
Balaghat superintendent of police Amit Sanghi confirmed the deaths.
"On Wednesday night, two of the six injured, sent to Nagpur for treatment, succumbed to their injuries", he said.
A FIR has been lodged under section 304 of the Indian Penal Code that deals with culpable homicide against factory owner Waheed Ahmed Warsi, who was absconding.
The fire broke out on Wednesday afternoon after an explosion at the Barsa firecracker factory in Khari village in Balaghat, about 440 km south-east of Bhopal. Twenty-three people were killed on Wednesday.
Due to the explosion, fire engulfed the factory within a short time, giving the workers no time to escape.
In April, six people of a family were killed and many were injured in an explosion at an illegal firecracker factory inside a house in Seonda of Datia district. Later, in the same month, five people were killed in a fire that broke out at a crackers shop in Indore.