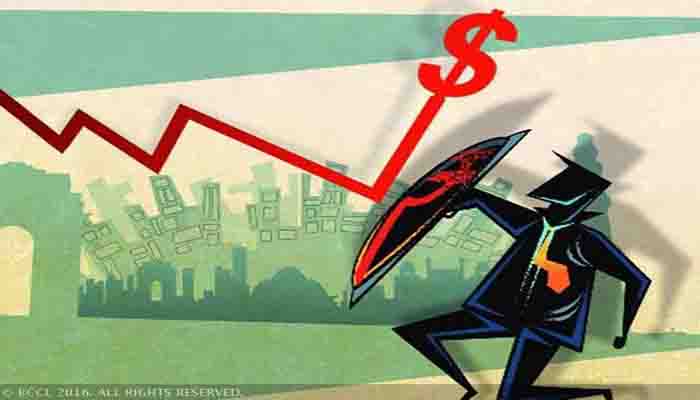 The rupee decreased by 6 paise to 64.39 against the US dollar in early trade on Thursday.
On Wednesday, the rupee had ended 10 paise up at nearly three-week high of 64.33 against the dollar after the Reserve Bank lowered its inflation forecast while keeping the policy rates unchanged.
Besides, dollar's gains against overseas also weakened sentiment locally.
However, a higher opening in the domestic equity market had put a cover on the losses to some extent.