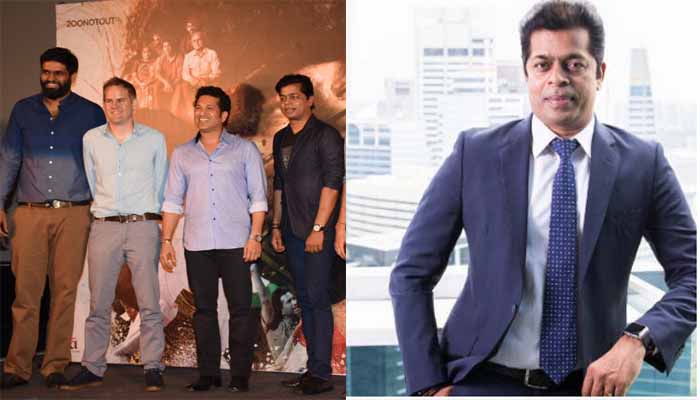 Not many people know that this James Erskine movie was co-produced by a Malayali, Shrikant Bhasi of Carnival Motion Pictures.
Sachin: A Billion Dreams the docudrama based on cricket legend Sachin Tendulkar has been the subject of headlines, months before release.
Bhasi a business magnate, who was born and brought up in Bhopal, has his roots in Angamali, Kochi. His business empire comprises film exhibition, production and distribution to food, realty and hospitality businesses, to name a few.
The revenue has touched Rs 65 to 68 crore and the movie is still running to packed houses. They have almost 1.000 plus screens across the globe.