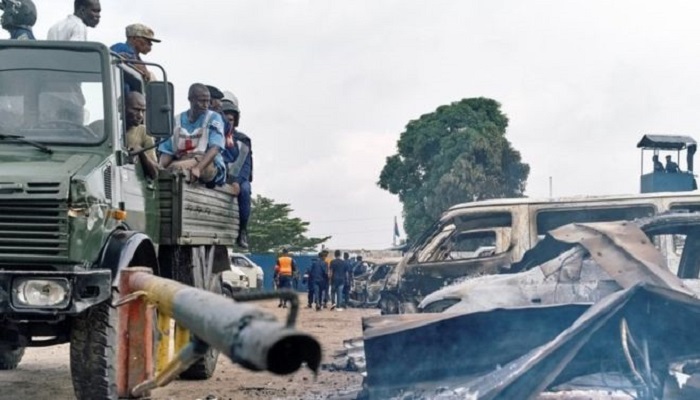 Eleven people were killed and more than 900 inmates escaped today after unidentified assailants attacked a jail in DR Congo's restive east, an official said.
"The Kangwayi prison in Beni was attacked at 3:30 pm (1330 GMT) by assailants whose identity is not yet known," Julien Paluku, governor of North Kivu province, told reporters.
"In the exchange of fire between security forces and the attackers, authorities have (counted) 11 dead including eight members of the security forces," Paluku said.
"For the moment, out of 966 prisoners, there are only 30 left in the prison." he added
Paluku said the Beni area and the neighbouring town of Butembo had been put under curfew from 6:30 pm. "Only police officers and soldiers should be out from this time," he said.
Located in the north of the troubled North Kivu province, Beni has been the scene of a wave of violence since 2014 that has seen nearly 700 civilians killed, many of them hacked to death.
The killings have been blamed on a shadowy rebel group, the Allied Democratic Forces (ADF). Secrecy shrouds the group, which is dominated by hardline Ugandan Muslims who were initially focused on overthrowing Uganda's President Yoweri Museveni.
Several dozen suspected ADF members were imprisoned at the Kangwayi jail.
The attack came a day after the ADF attacked a police station and a prosecutor's office in the capital Kinshasa, killing a police officer and seriously injuring four others after a series of similar strikes over the past three weeks.
The attack comes after two jailbreaks in the vast, unstable central African nation in the past month.
On May 19, dozens of prisoners escaped from a dilapidated prison in Kasangulu, about 40 kilometres (25 miles) west of Kinshasa.