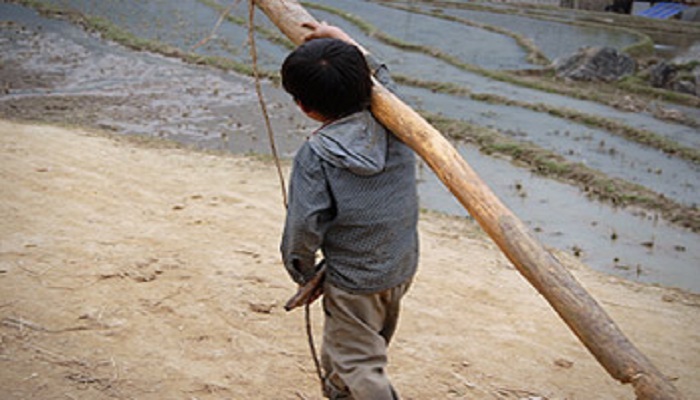 Like other children, even the poorest of the poor, including the street children have their dreams and aspirations.
"I want to be a doctor. I don't enjoy making juice," said Ajodhya Prasad, an 8-year-old working at a roadside juice stall in Noida, Uttar Pradesh.
There are other kids like Ajodhya, employed in laborious jobs, who wish to break away from their current roles and be someone they dream to be. So what are their dreams? Let us hear them speak !
Ajodhya shared his dream of becoming a doctor and studying further, however, his uncle interjected.
"He is on his school break and therefore he is just helping me out. Nobody is going to be an officer or a doctor. They can work hard and do other work," Ajodhya's uncle said.
Evident in Ajodhya's uncle's words were the bitter realities of a million other under-aged, yet overworked children. Some of them toiling in the sun for over 8-10 hours.
Sunny saw a few businessmen on TV and has been hooked ever since. He likes their uber-rich and comfortable lifestyle. He also likes sitting at his roadside cart because he can see his favourite cars from there. He says he tries to study whenever he can. When quizzed on who will sell water if he becomes a businessman, Sunny responded with a smile, "My servants will manage this."
Naresh sells pens in Connaught Place, New Delhi. Selling at Rs. 5 per pen, he manages to earn Rs. 200 in a day. Whatever he earns, he gives it to his mother. Naresh dreams to be an officer, because an officer gets 'money'. He doesn't go to school, but says he will become an officer when he grows up.
Sanjay is street-smart. He also sells pen, and thinks "everybody sells water when they grow up" so he has a similar dream of selling water one day at the bus stop.
Dildaar wants to become the next Yo Yo Honey Singh, but he is a bit camera shy.  He earns somewhere between Rs. 400-500 everyday by polishing boots. And, he is a good singer too.