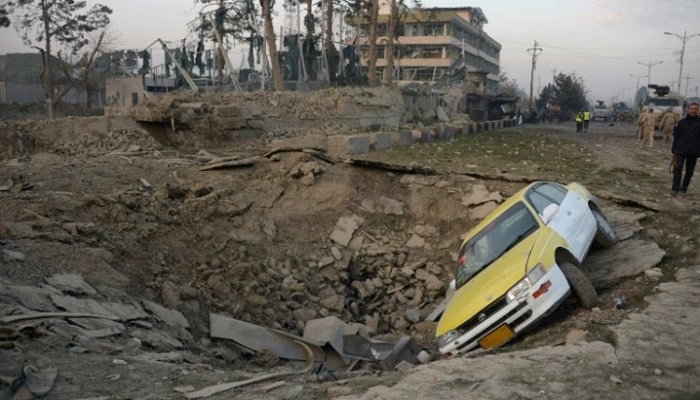 Six suicide bombers and five police officers were killed, while 20 people were injured, in an attack on a police compound in eastern Afghanistan, officials said.
The deputy governor of the province Abdul Wali Sahi on Sunday said that Taliban insurgents detonated a car bomb at the front gate of Afghan National Police (ANP) headquarters in Gardiz, capital of Patkia province, to allow the assailants to enter the premises. A nearby police station and a training centre were also damaged by the explosion.
Sahi confirmed that five police officers had been killed and 15 others had been injured, including civilians,news agency reported.
Taliban spokesman Zabihullah Mujahid claimed responsibility for the attack in an email statement where he alleged that dozens of policemen had died.
Over the last two-and-a-half years, the Afghan government has been losing ground to the Taliban and currently controls only 57 per cent of the country, according to the US Congress' Special Inspector General for Reconstruction (SIGAR) in Afghanistan.