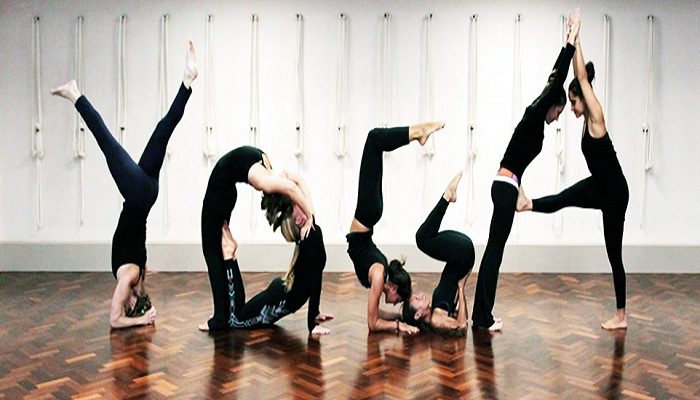 Ask any celebrity how they maintain their muscle tone and flexibility, and the first reaction you might get will be "Nothing! I eat what I like and am naturally toned."
Natural good looks aside, it takes hours of dedicated team effort and a strict fitness routine. One such popular routine among celebrities is yoga. Earlier known for its spiritual and disciplinary benefits, yoga is now known for its physical benefits too.
Here are few such celebrities who love yoga and practise it regularly to maintain their hot bodies.
Sonam Kapoor
Sonam Kapoor is a super health freak and practices Bikram Yoga regularly. "Starting Bikram yoga today or as everyone calls it hot yoga. It's my dad's secret for looking fab," she tweeted once.
Meg Ryan
American actress and producer, Meg Ryan practises yoga daily at home. She feels that the most vital aspect of yoga is meditation which helps her compartmentalise things in life by giving her inner strength. It has helped her discover the right path of living by contributing calm and peace in her life.
Shilpa Shetty
Shilpa, who has one of the best bodies in Bollywood swears by the benefits of power yoga. She even brought out a CD called 'Shilpa's Yoga', which was released in June 2008. 'Yoga keeps my mind, body and soul fit. I had a neck problem and suffered from chronic spondylitis. So I started practising yoga. I took professional training and it really benefited,' says the actress.
Konkana Sen Sharma
Bollywood actress, Konkana Sen credits yoga for keeping her in shape. The actress, who was seen in Ek Thi Daayan, looked absolutely great in her new form. "I do yoga; have been doing it for a long time now. Guess that helps," she said in an event.
Madonna
This pop diva was one of the first celebrities to adopt yoga as a lifestyle. She is a fan of Ashtanga yoga and hatha yoga and has often credited yoga as an active force in her life which keeps her mind and soul at peace. She believes in adopting yoga as a lifestyle as it is a fulfilling path of relaxation, according to her.
Lara Dutta
Bollywood beauty and hot mommy, Lara Dutta, launched a yoga DVD to help women get back in shape post pregnancy. Lara says that exercising and a strict workout routine has helped her maintain her shape despite giving birth to her daughter, Saira by C-section.
Jennifer Aniston
This American actress practises yoga sessions for at least 5 sessions in a week. She has credited yoga for de-stressing and body toning. She also cites yoga as one of the positive influences that helped her quit smoking. It is a great way to relax, according to Aniston.
Ricky Martin
The heartthrob of millions around the world, Martin uses yoga to relax and restore his inner peace. He is particularly fond of Hatha yoga and prefers performing a series of yoga exercises at home. He has been quoted as saying that yoga has helped him achieve stability in 'heart, mind and body.'
Kangana Ranaut
Kangana Ranaut is another power yoga aficionado . The sexy lass who impressed everyone with her Shootout at Wadala avatar says, "I do yoga regularly and eat a balanced diet."
Kareena Kapoor
'I am completely into yoga. I think yoga has changed my life. My morning yoga practice that I do for an hour-and-a-half every day is something that keeps me going. The day I don't do it, I feel that my day doesn't go well and I haven't completed a task that I had to do,,' said Kareena in an interview.
Christy Turlington
America's top model is one of the most faithful yoga celebrities. A firm believer in traditional Indian practices, she also likes to incorporate Vastu and Ayurveda in his life. She is a firm believer in yoga's spiritual, physical and intellectual aspect. She has been taking professional yoga classes since she was 18 years old.
Rani Mukherjee
Actress Rani Mukherjee shed extra kilos and toned up her body for a film by practising yoga two hours every day. "I did a combination of yoga and weight training, that kind of really worked for my body," said the actress.