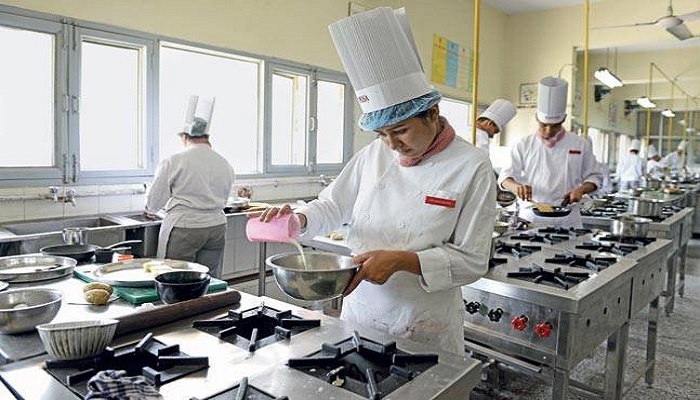 The vegetarian students pursuing hotel management course have baffled the authorities by their unusual demand in Karnataka.
The vegetarian students are stringent about not cooking non-veg food and get a degree in of hotel management from Karnataka State Higher Education Council, according to the reports.
The idea was generated by a Pune-based resident, Chandrashekhar R. Lunia "who wrote to the Chief Minister's office saying that several vegetarian students were finding it difficult to pursue the course as cooking non-vegetarian food was compulsory in practical classes. He asked the government to consider if a different degree could be awarded for those cooking vegetarian food only".
The faculty has straight away criticised his notion saying that it's essential in the syllabus to involve learning non-vegetarian dishes as well
Vice President of South Indian Culinary Association said, "It is indeed very subjective and depends on what the student wants to pursue after graduation and whether they want to start their own vertical. But learning how to cook non-vegetarian is essential to broaden their horizons,"
Currently, it is mandatory for all the hotel management students to learn how to cook non-vegetarian food, however, some of the institutes like Ramaiah University of Applied Sciences have 'tweaked' their syllabus for students who just want to learn about vegetarian dishes.