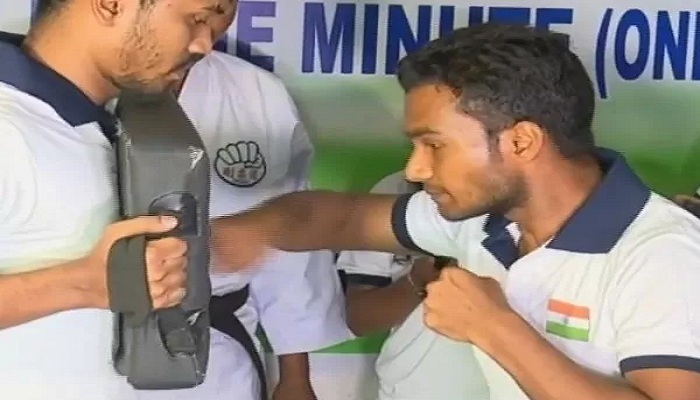 Odisha's Satyapir Pradhan broke world record for most full contact punch strikes in one minute (one hand).
The event was organised at Hi-Tech Medical College and Hospital in Bhawanipatna.
Satyapir struck 393 punches in one minute by breaking the previous record of Pakistan's Muhammad Rashid who had scored 377 punches in Karachi on October 22, 2016.
Satyapir, a physiotherapy student is well trained in martial arts and he wishes to break the record in double hand punch strikes as well.